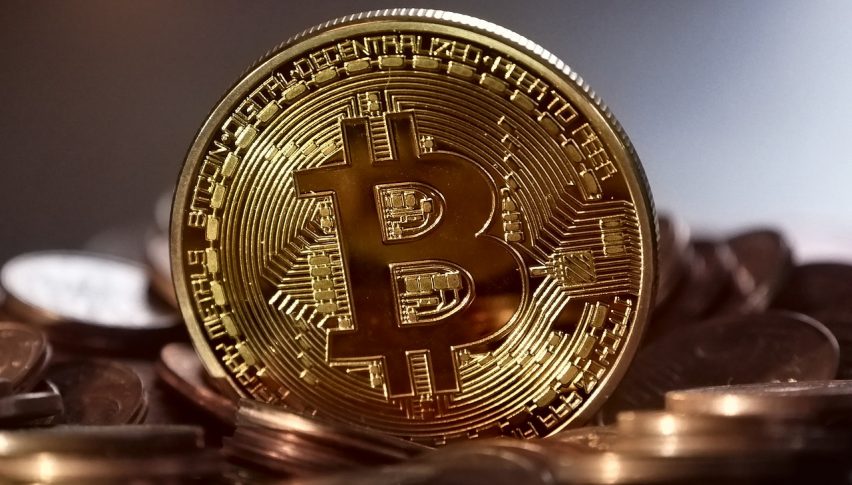 Bitcoin Reclaims $10,000: For Now
Bitcoin has pushed higher in early Asian trade today and is so far back above the $10,000 level.
For the time being, it is clear that this is the big, ' magnet' level, that price will be drawn to. At the same time, it is also the level that is of the most interest to us.
Like I said recently, this is the test we have been waiting for. Just because we've ticked higher doesn't mean it will hold. Ever since the US Government started poking its nose into the sector since Libra has been announced, it has spelt trouble for BTC and the other major coins.
Since the highs of $14,000 price has pulled back sharply and $10,000 has always been my land in the sand. I've wanted to see how price will react on this very test as it will tell a bigger picture story.
Scenario 1: Price tries to push higher and fail. This is the big bear case and the one I kind of expect to see today. I just feel there is an unwind going on at the moment and that will weigh on price.
Scenario 2: $10,000 holds and we pull back into a range. This is also a real possibility. I am not expecting to see a big bounce from this point. There has been too much volatility, but it would indicate the bleeding has stopped for now.
If scenario 1 occurs, price will likely dump all the way to $9,000. This little bounce back above 10 is the key to what will play out over the rest of the week. It's a make or break level for me.
As I say all the time, price goes from periods of low volatility to high and vice versa. This is a time of volatility contraction, so if we are above $10,000 that's the obvious time for consolidation. Otherwise, we should see some further weakness.
Either way – keep watching to see if price holds the psychologically important $10,000. This is the bounce (and test) we have been waiting for.