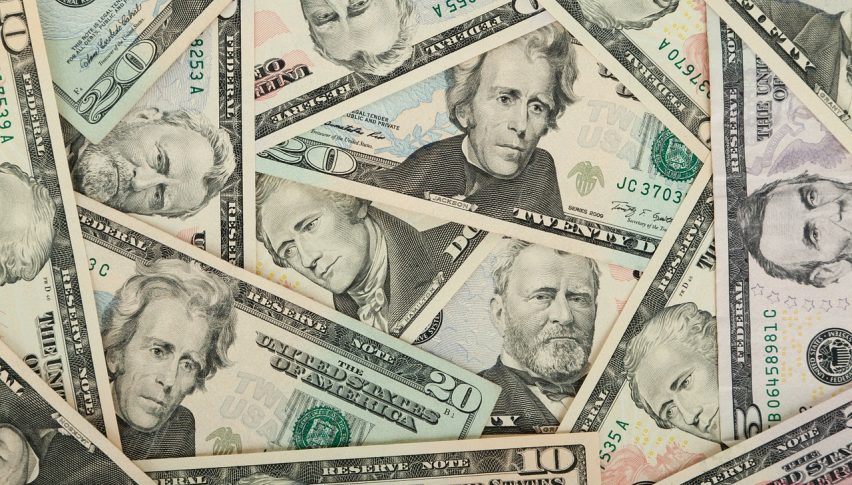 Markets Tick Higher as USD Stalls
Wall Street continued its push higher overnight and that has translated into strength in Asian markets as they open up for the day. Once again US equities closed at records high, despite the overall earnings situation not being all that strong. So far we have seen about three-quarters of US companies report so the volatility will continue for a little longer.
The USD, on the other hand, couldn't quite catch a bid and managed to stall out around the 97.80 mark and as yet hasn't been able to push towards 98.00. Clearly, despite the FOMC looking to cut, then short term bounce is reflective of selling pressure. Regardless of the fact, there has been a push by the buyers.
The main focus of today's session will be the ECB, who are widely expected to leave rates on hold. There has been growing talk of a deposit rate cut and that might be the thing they indicate in their forward guidance. The EUR/USD weakened yesterday and the fact that it didn't fall further was probably just because of the ECB today.
As Boris Johnson took control in the UK, the GBP/USD really remained in quite a tight range. Although it was the strongest on the session, there hasn't been a big response here as the move has been anticipated, so the pricing is already set it seems.
Asian Market Outlook
Today in Asia all the attention will be on the RBA Governor Lowe who will be speaking in Sydney.
He is widely expected to comment on why he thinks the low-interest-rate environment will be an effective one and exactly what he predicts going forward. He'll also get the opportunity to comment on the jobs situation that the RBA has linked its monetary policy to.
Overall the AUD/USD sits below 0.7000 at the moment and we will watch with interest as we head towards his speech today.