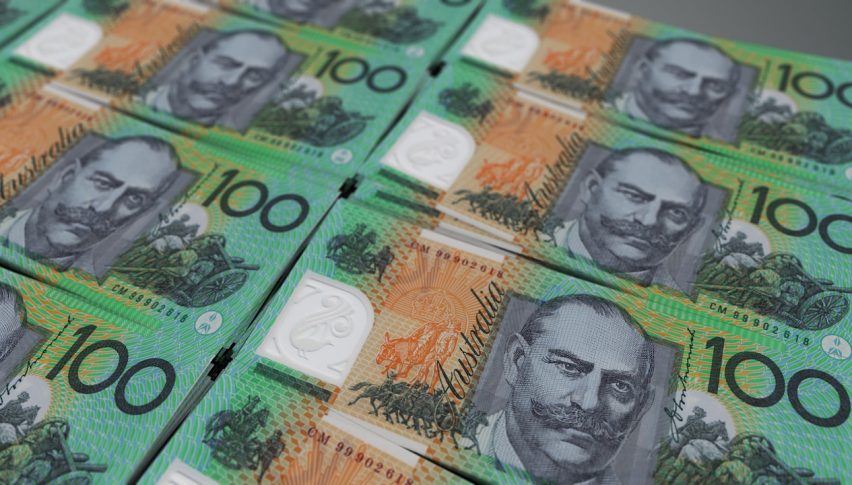 An Era of Low Rates Weigh on the AUD
Yesterday, the much-anticipated speech from RBA Governor Lowe looks like it has helped the bears regain control of the AUD.
The key takeaway from Lowe's speech is that rates are low and going lower and . then staying there from an extended period of time. Unlike the US, who are making some 'tactical' short-term rate cuts, the RBA appears intent on leaving rates at record levels until we are able to see some positive signs in the economy.
That means their inflation target of 2-3% is the end goal, but in the short-term, it is the unemployment rate of most interest. This month we saw the rate stay at 5.2% and so far only modest improvement has been seen.
This trickle-down economic approach is fine, but it will take time. With record low rate there are also the fears that it will again stimulate the wrong kind of growth, namely through inflating assets such as housing. This is an outcome the RBA would like to avoid, but it has happened in the past.
So for now, the doves control the RBA and the bears are hitting the AUD.
Levels of Interest
The AUD/USD is now back beneath the 0.7000 level and is pushing lower on the session. We opened up around 0.6950 and now that half number level has fallen. Clearly, there is plenty of resistance above and I suspect 0.7000 will now be hard to crack. If it does 0.7050 has been impassable in any meaningful way.
The downside targets are now 0.6900, with some buyers likely just above that point around 0.6920. I suspect we will keep on pushing lower.
The USD has also caught a bid recently, thanks to the expectation the FOMC won't be as dovish as was previously thought. That could mean that while we get a rate cut next week, the Greenback could be in for some more upside.
That of course, spells trouble for Aussie bulls. But in reality, the 'fair value' of the AUD/USD is certainly sub-70.