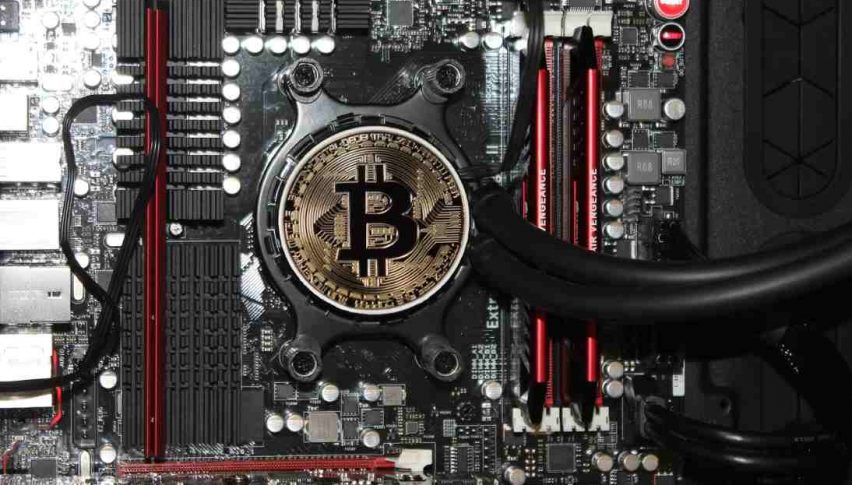 Cryptos On The Slide Going Into August
The past seven days have been challenging ones for cryptos. Values are down across the entire asset class, suggesting that the June buzz following Facebook's Libra announcement is dying down. At this point, one has to wonder if this is the beginning of a strong corrective phase for 2019's rally.
Weekly Metrics For Leading Cryptos
Sellers have dominated the action in cryptos for the past week. Here is a quick look at the cash market performance for the leading coins:
Coin                                  % Change       Key Number
Bitcoin BTC                            -7.0%            $10,000
Bitcoin Cash BCH                 +1.5%            $315.00
Ethereum ETH                     -3.75%           $225.00
Litecoin LTC                         -6.69%           $100.00
Ripple XRP                           -1.8%                $0.30
The key metric that seemingly everyone in the market is watching is $10,000 in BTC. At press time (2:00 PM EST), prices remain firmly below this level. However, weekends tend to bring volatility to BTC ― a rally above $10,000 is certainly possible ahead of Monday's forex open.
The Uptrend In July Bitcoin Futures Is Hanging By A Thread
From a purely technical standpoint, the daily uptrend in July BTC futures is hanging by a thread. Prices are just beneath the 62% retracement of June's rally ($10,029); if the market fails to rally above this level, a rapid plunge toward $8000 is very likely.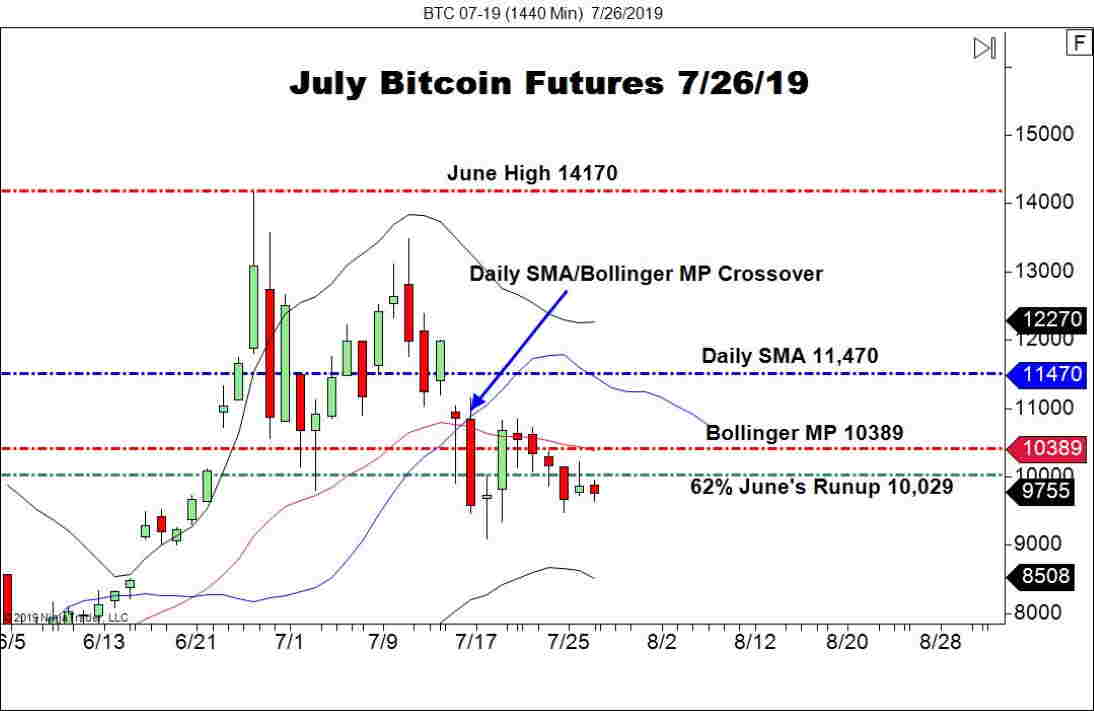 Overview: For BTC, and all cryptos, late-July has an ominous feeling to it. Prices have been grinding south for the better part of two weeks. Without optimism surrounding Libra, digital currencies are floundering.
Unfortunately for crypto-enthusiasts, it looks like the U.S. Internal Revenue Service (IRS) is preparing to launch efforts to collect back taxes on cryptocurrency holdings. In an announcement earlier today, the IRS stated that it has begun sending "educational" letters to U.S. taxpayers that own cryptocurrency. Apparently, they plan to send out 10,000 such letters in an attempt to promote the payment of back taxes.
Any news from the IRS is not good for cryptos. If the agency decides to press cryptocurrency investors for back taxes, expect high-profile prosecutions and extensive media coverage ― both of which may bring widespread bearish action to the table.