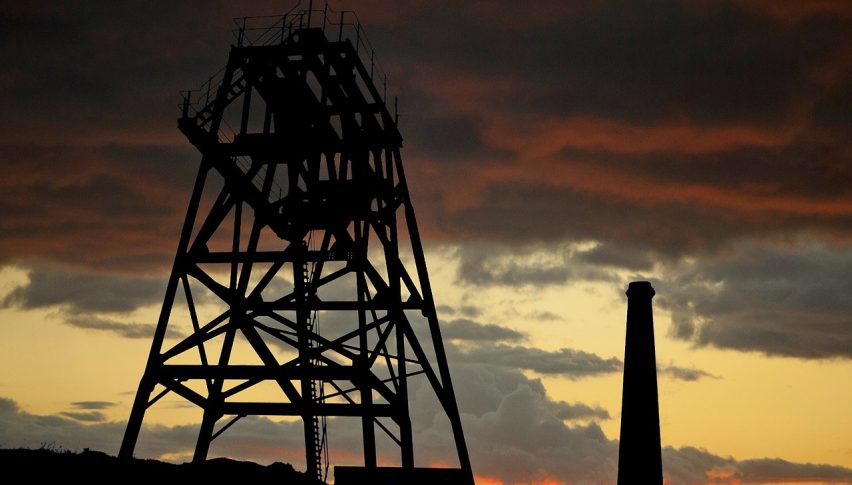 WTI Crude Oil Is In Heavy Consolidation
The $56.00 area continues to be a monster in the September WTI crude oil market. Heavy two-way participation from $57.50 to $55.50 has compressed WTI pricing for the past seven sessions. While a break from this area is not guaranteed by the weekend, one has to think a directional move is on the way ahead of next Thursday's August 1st session.
If you are trading WTI crude oil, be sure to keep an eye on this afternoon's release of the Baker-Hughes U.S. Rig Count. Last week's figure came in at 779 rigs, down 36 from May. If this number continues to drop, it is a strong indication that North American producers see no upside to WTI pricing going into the fall. While reduced production should ultimately lead to a bump in pricing, such a move will likely have to wait until the spring of 2020.
September WTI Crude Oil Futures Tighten Near $56.00
No matter what product one is trading, tight conditions present a myriad of challenges. Today's action in September WTI crude futures is a prime example of this concept. At press time (11:30 AM EST), prices are trading in an ultra-tight 89 tick range.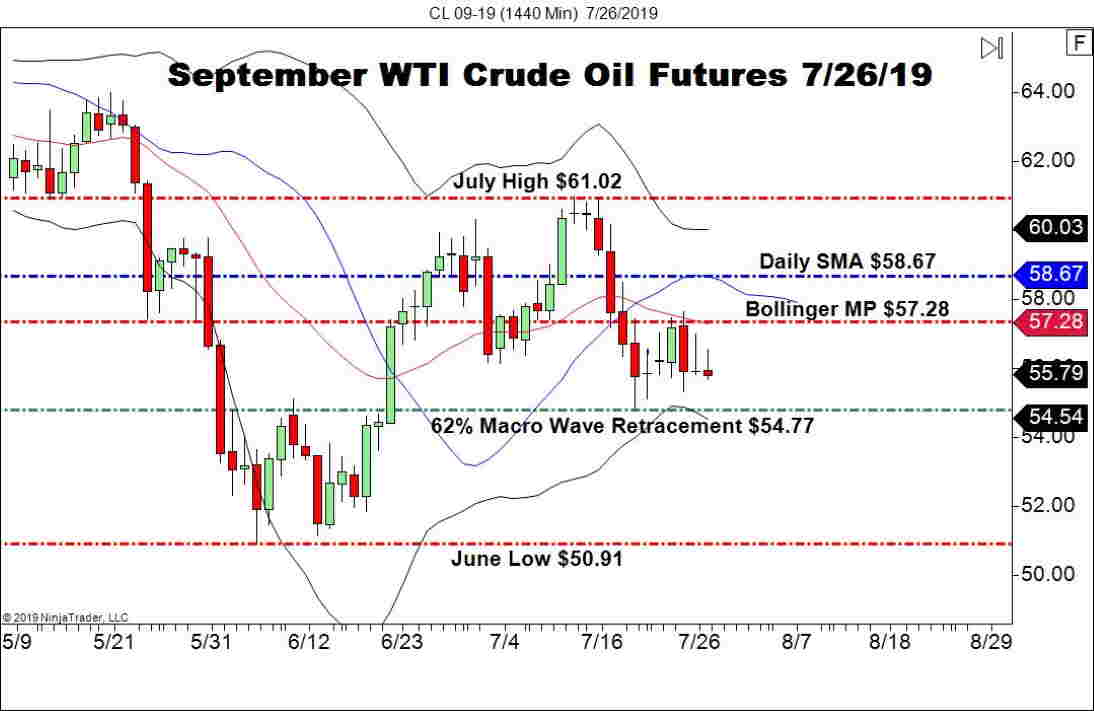 Here are the levels to watch going into late-session trade:
Resistance(1): Bollinger MP, $57.28

Support(1): Psyche Level, 55.00 (not pictured)

Support(2): 62% Macro Wave Retracement, $54.77
Bottom Line: Until proven otherwise, it is best to respect the current market state of WTI crude oil and play a rotational strategy. For the remainder of the session, I will have buy orders in queue from $54.81. With an initial stop at $54.46, this trade produces 35 ticks on a standard 1:1 risk vs reward ratio.