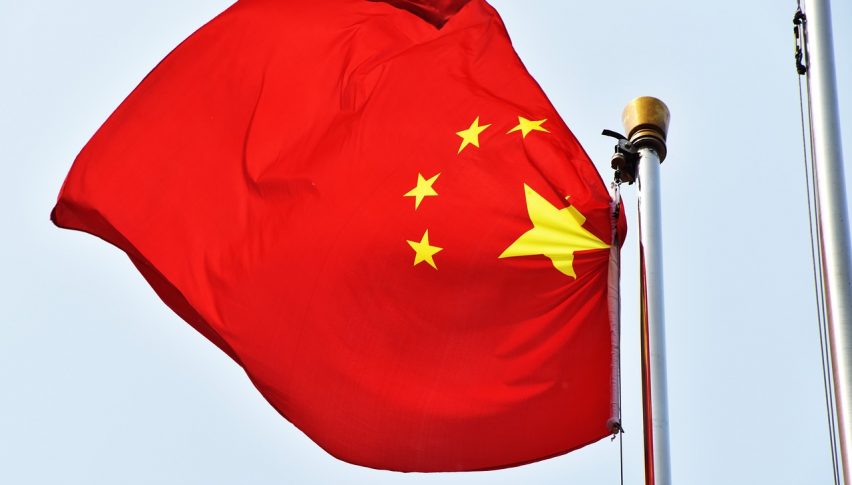 China Manufacturing Show Signs of Life: AUD Weakens
Posted Wednesday, July 31, 2019 by
Rowan Crosby
• 1 min read
China manufacturing and non-manufacturing PMI for July have overall shown a little bit of an improvement.
Manufacturing PMI  came in at 49.7 versus 49.6 estimated. Last month it was lower at 49.4.
Non-manufacturing PMI was a little disappointing at 53.7 vs 54.0 estimate.  Last month we saw 54.2 so this is a bit of a drop off here. The Composite PMI index was 53.1 versus 53.0 last month so overall a little better.
The slight tick higher is a good thing as we would be expecting to see some weakness in the sector as the US-China trade wars are still taking a toll. The last of the tariffs might have been some time ago, but they do take time to filter through the sector and I would think there would be some lag.
Anecdotally, the first set of tariffs were being absorbed to some extent by the manufacturers and wholesalers, but in time they will have to pay the cost as demand weakens.
Overall the AUD/USD is down a touch. At the same time, we also got the business confidence release, which showed a big drop off for July at -44.3 versus -38.1. So that might be adding to the worries here.
The NZD/USD is also tumbling and is down about twice that of the Aussie.
In about 30 mins we get the next major data point out of Australia which is CPI and this one should have even more of an impact.
It's a busy morning here in Australia and these updates can make for trick trading conditions at times, with plenty of stop-start price action.