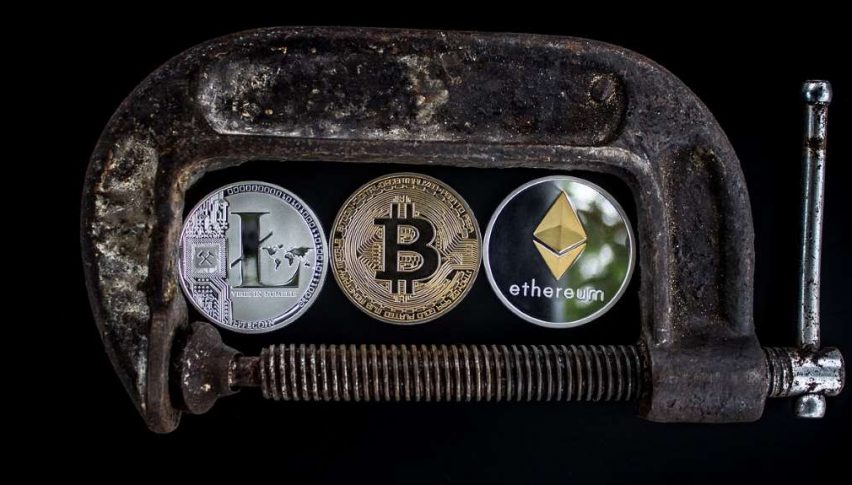 August Opens With A Fizzle For Cryptos
The opening stanza of August has been a slow one for cryptos, headlined by relatively quiet trading conditions. For the time being, it appears that the big money is trading equities, currencies, and commodities, not cryptocurrencies.
Seven Day Performance Metrics
In contrast to late-June and early-July, this month's kickoff has been muted. Here are the seven-day performance metrics for the leading cryptos:
Coin                         % Gain/Loss       Key Number
Bitcoin BTC                  +3.18%                $10,500
Bitcoin Cash BCH       +0.88                     $325
Ethereum ETH             -2.51%                   $215
Ripple XRP                   -3.64%                  $0.30
Litecoin LTC                 -0.67%                    $95
Such tight ranges and modest moves tell us that the cryptosphere is in a bit of a holding pattern following the huge action of July. However, Bitcoin is holding its ground above $10,000, which is a key barometer of the entire asset class. As long as the industry leader is up big on the year, the rest of the cryptos are likely to hold firm.
No Big News For Cryptos
Although crypto enthusiasts will very likely disagree, there hasn't been much going on in the last seven days. It appears as though the buzz from Facebook's Libra has died down, as have IRS concerns. For the time being, no fundamental market movers are shaking up valuations.
However, there are a few stories worth mentioning facing cryptos. Rumors are circling that suggest retail giant Walmart is planning to unveil a Libra-Esque offering in the coming year. Such plans would certainly give cryptos a boost, as any institutional adoption of the blockchain is bid heavily by cryptocurrency traders. 
In addition, the popular cryptocurrency Litecoin is scheduled to "halve" on Monday. This isn't the first time Litecoin has halved, with the last coming in August of 2015. While it remains to be seen what happens to LTC's value, it will be a good idea to keep a close eye on the $95-$100 area as potential topside resistance.