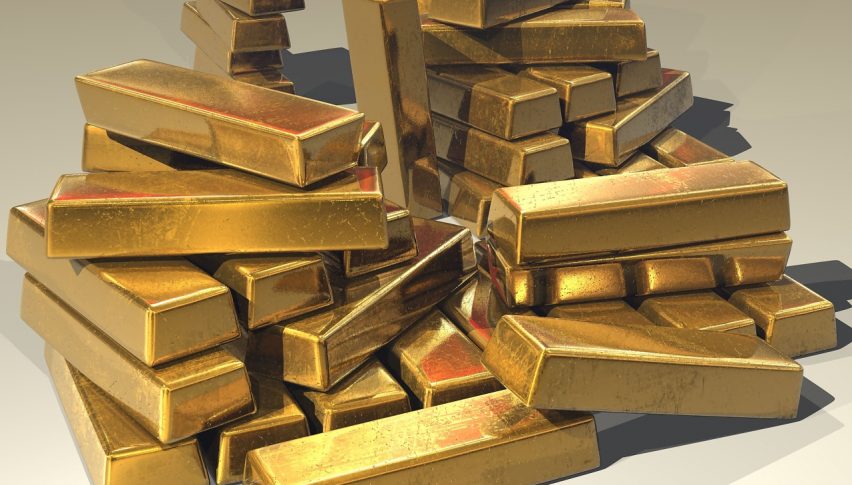 Gold Falls After Yesterday's Shock: Key Levels
Gold was one of the standout performers yesterday after US President Trump through a curveball to world markets.
Trump came out swinging against the Chinese, who have not been bringing much to the negotiating table. Trump has announced he will impose a 10% tariff on the remaining import that are currently not impacted by the trade restrictions.
The move sparked some wild risk-off moves and as mentioned, it was GOLD that faired very well.
The yellow metal really has been in play all week long, firstly thanks to the FOMC cutting interest rates. The outlook was a bit more hawkish than many had predicted and that saw some weakness come in. However, the $1400 was at no time threatened which in and of itself was a bullish sign.
Then when we saw the Trump tweet storm against China, there was only one direction price could run. Price ran right up into the $1450, which has really been a strong resistance level to date.
So for now, price is pulling back in Asian trade and we are going to wait and see what the day ahead brings. We often see retracements after big headlines hit, however, when it comes to commodities we always have to remember that they trend for the most part.
So with that mind, the clear focus today becomes $1440 and $1450. Both of the levels have been stopping points, so I will be watching to see if price can reclaim them.
At the same time, we can also look for support points to be a buyer. But in truth is $1400 that has been the strongest level and all, and that is simply too far off today, to look for opportunities. For me I'll be watching to see how price responds at $1440 and if it looks like it can hold, that might be an opportunity to look for a long position.
Either way, Gold is clearly in-play and volatility is high at the moment.