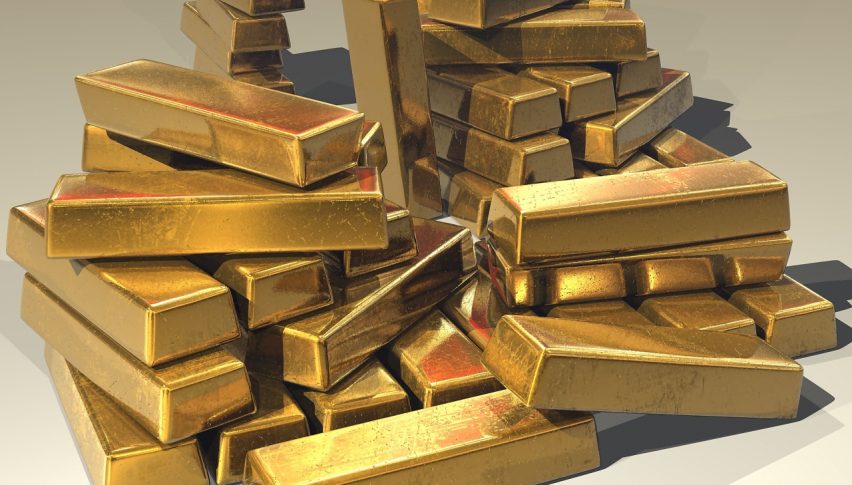 Gold Looking to Breakout Above $1450
Gold has been busy early this week and is on the cusp of trying to break out above a key resistance level.
So far GOLD is sitting above the $1450 level and this could well be the spark of the breakout that we've been trying have of recent weeks.
The yellow metal has been sparked today along with the other major safe-haven plays as risk assets have taken a hit.
The real catalyst today is China as a host of headlines have hit the wires, indicating that there is trouble on the trade front.
The key news items so far:
The PBOC has devalued the Yuan significantly, clearly in a bid to help boost the value of its exports that will be hurt by further tariffs.
There are also reports China is looking to halt US agricultural imports – this is a big one
Iron Ore futures have opened lower
Other key safe haven trades such as the USD/JPY are all in-play and moving.
Technical Outlook
Let's assume that this break out above $1450 can hold. Well, there's actually daylight above. We have to go back a long way to find the last time gold was at these levels.
Looking at the weekly chart that was around 2013. The net levels above that price bounced off were 1470-80 then, of course, the round-number level at 1500.
That to me suggests that if this momentum builds then we could see a really strong run today. Clearly, the trade wars are starting to heat up and when things happen early in Asian trade they often follow through. At least up until the late US session.
We will be all eyes today on US President Trump, who is likely to have plenty to say on Twitter regarding the recent developments, but I can't imagine there will be a situation where he takes a backward step.
But of course, we'll need this current level to hold before we jump the gun too much.