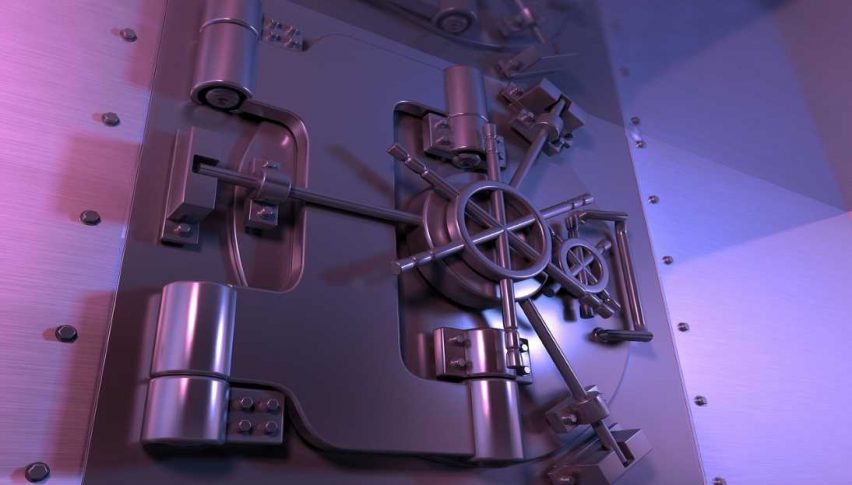 Safe-Havens Bang Higher As Angst Grows
Anytime futures brokers send their clients emails talking about "circuit breakers," the markets are heading south fast. A few minutes ago, I received several such emails, outlining the 7%, 13%, and 20% price limits for CME U.S. equity index futures products. This is never a good sign for those long equities and is usually great news for the safe-havens.
As we approach the mid-U.S. session, the losses on Wall Street are mounting. The DJIA is off almost 600 points. Conversely, gold is north of $1475 and the USD/CHF has fallen beneath .9750. At this point, investors are taking risk off of the table in mass, while safe-havens are on the bull.
Safe-Havens Rally As U.S. Equities Fall Apart
June's lows are rapidly coming into view for the USD/CHF. Rates have crashed through all support levels and appear destined for a return to .9700.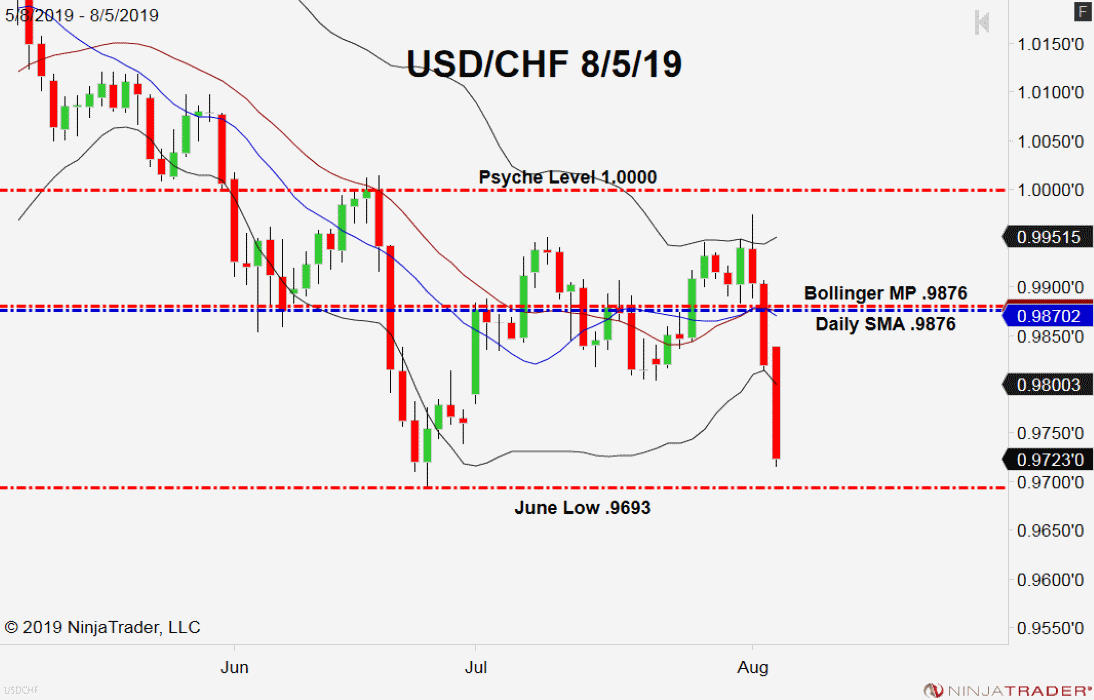 Here is the level to watch in the USD/CHF has traders flee to the safe-havens:
Support(1): June Low, .9693
Bottom Line: Today's action is decisively bearish, as is the price action in the USD/CHF. However, a tight countertrend play from just above June's low should be good for a few pips.
Until elected, I will have buy orders in queue from .9699. With an initial stop at .9684, this trade produces 15 pips on a standard 1:1 risk vs reward management plan.
Once again, this is a countertrend play, making it a higher-risk trade. If you are going long the USD/CHF, be sure to keep you leverage moderate as the safe-havens continue to show strength.