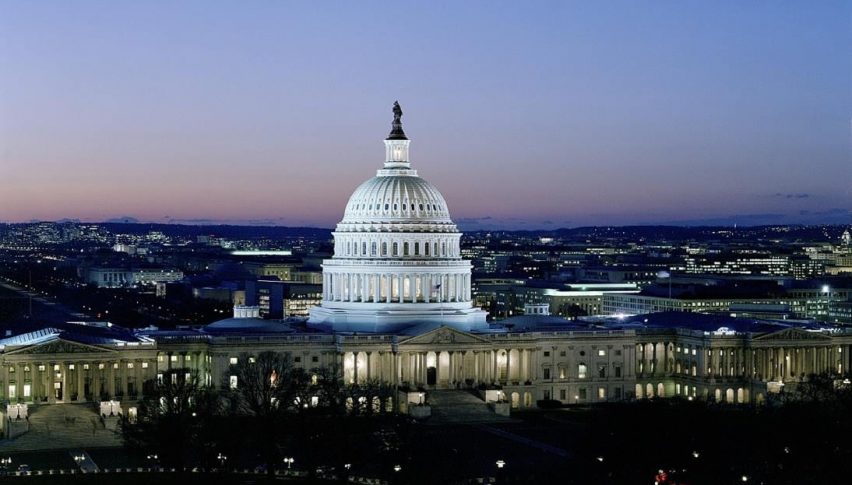 U.S. Treasuries Fall As Trade War Heats Up
Trade war fears are dominating opening week trade, as investors brace for uncertainty surrounding a crashing yuan and increased tariffs. Financial safe-havens have rallied amid the chaos, all except for short-term U.S. Treasuries. Today's debt auctions brought a significant drop in yields for the 3 and 6-Month T-bills.
U.S. Treasuries Slump, Post Unexpected Losses
Traditionally, U.S. Treasuries are viewed as being a financial safe haven. Alongside gold, T-bills are often targeted by institutional investors during periods of economic uncertainty. However, this was not the case today ― yields for the 3 and 6-Month T-bills lagged all expectations.
Here is a quick look at the result of today's auctions:
Event                                       Actual     Previous
3 Month T-Bill                        1.990%      2.070%
6 Month T-Bill                        1.950%      2.035%
This morning's auction brought yields on both 3 and 6-month U.S. Treasures under 2%. This cuts the discrepancy with returns on the 10-Year T-bond, which currently sit at levels not seen since October of 2016. The short-term/long-term yield curve has been "inverted" for some time, with short-term debt outperforming long-term issues. This is lauded as a key recessionary indicator, as the yield curve has become inverted ahead of every U.S. recession since 1970.
Overview
Today's action in the Chinese yuan renminbi (CNY) should have come as little surprise to anyone in the markets. While the loss vs the USD was huge, the CNY has a history of sudden devaluations. Given last week's issuance of a fresh tariffs on China, the likelihood of the move grew exponentially.
Aside from the short-term crash in equities and weakness in U.S. Treasuries, the CNY's influence on forthcoming FED policy may be profound. For the time being, the idea of a "one-off" rate cut has been shelved, at least by the consensus at the CME FEDWatch Index. The odds of another ¼ or ½ point rate cut at the September FOMC meeting currently sits at 100%. In fact, the ½ point cut is gaining favor, up 30% from Friday.
So, are we witnessing the beginning of a U.S./China currency war? Will the FED match the yuan's devaluation with one of its own? Ultimately, it is anyone's guess how the U.S/China trade war will pan out. But, dropping interest rates and a limited currency war between the two superpowers is a distinct possibility.