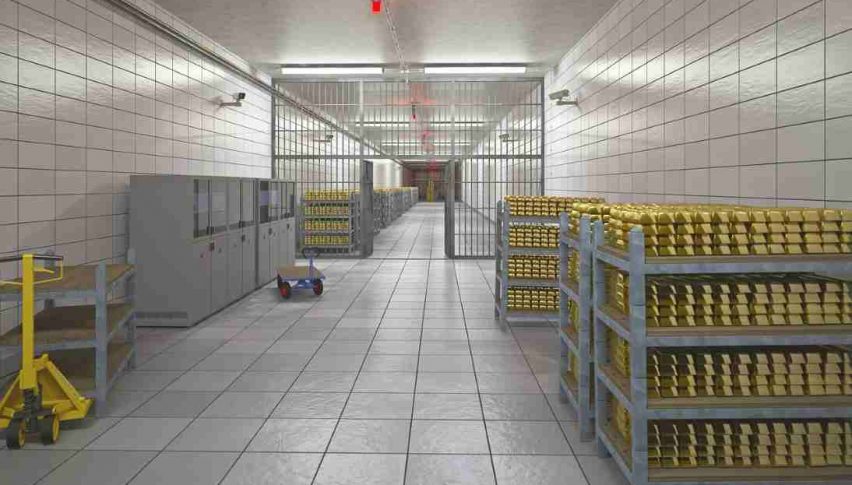 $1500 In View For December Gold
Perhaps the largest beneficiary of the trade war fallout from the past week has been bullion. December gold futures have rallied more than $70 amid the chaos and are closing in on the vaunted $1500 level. Gold hasn't traded north of $1500 since 2012; can lower bond yields and FED rate cuts send bullion past this key psychological level? At the moment, signs point to yes.
$1500 In View For December Gold Futures
December gold is on the march north again today, posting intrasession highs above the $1485.0 level. Bids have hit the market consistently this week in response to turbulence in U.S. equities and devaluation of the Chinese yuan.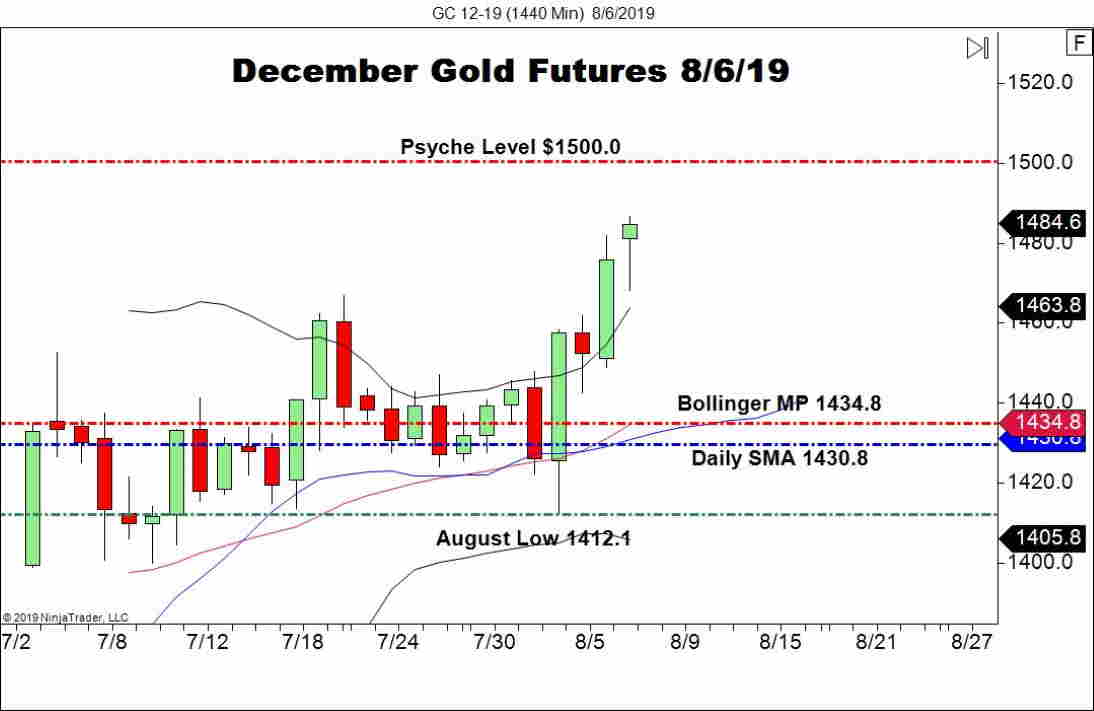 Until we see any meaningful pullback out of gold, there will be one huge number on my radar:
Resistance(1): Psyche Level, $1500.0
Bottom Line: At least for the first time through, I will be looking to short December gold from just beneath the $1500.0 handle. Until elected, sell orders from 1498.4 will be queued up and ready to go. With an initial stop at $1501.3, this trade produces 25 ticks on a slightly sub-1:1 risk vs reward ratio.
Given the investor angst over the U.S./China trade war and growing safe-haven appeal, a near-term test of $1500.0 is highly probable. If we see a weak close on Wall Street later this afternoon, this level may be tested as early as the forthcoming U.S. overnight.