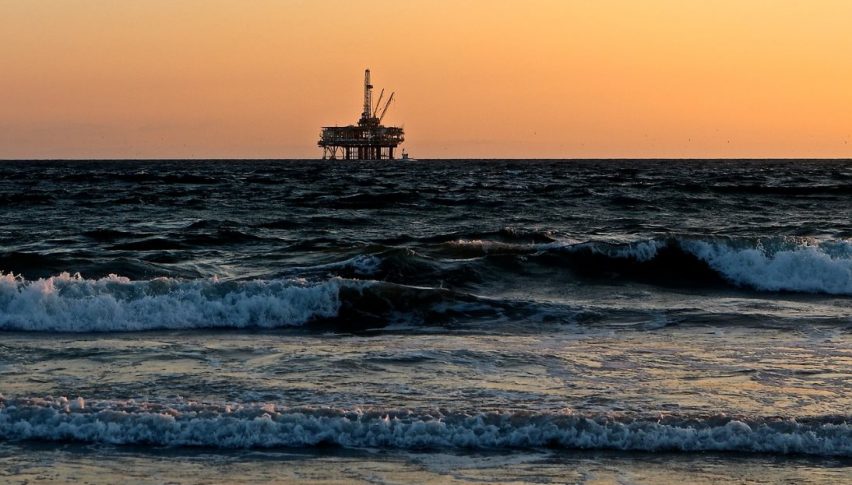 A Surprise Build In EIA Crude Oil Stocks
Things are going from bad to worse for energy bulls and anyone long WTI crude oil. Amid trade war strife, this week's inventory cycle has broken from seasonal trends. Today's EIA Crude Oil Stocks report showed a shocking build in oil supplies. This report is being priced into the WTI market aggressively, producing a hard test of the $50.50 level.
EIA Reports Increasing Supply
The situation is becoming serious for crude oil pricing in 2019. We have tremendous trade war uncertainty, production cuts from the U.S., a fluid OPEC situation, and now growing supplies. This week's inventory numbers have broken from traditional seasonality, showing an uptick in stocks-on-hand. Here is a quick look at the figures:
Event                                      Actual     Projected    Previous
API Crude Oil Stocks          -3.400M         NA             -6.024M
EIA Crude Oil Stocks           2.385M      -2.845M       -8.496M
This collection of numbers was especially savage for energy bulls. Although the API showed a draw, it measured half of what it was the week before. On the other hand, the EIA report came in positive, more than 5 million barrels above expectations. Subsequently, energy traders have gone short in mass, driving WTI to a session loss of more than $2.50 at press time (1:15 PM EST).
September WTI Tanks, Tests $50.50
The volumes in September WTI have been huge, stimulated by today's EIA report. More than 700,000 contracts have already changed hands ― 1 million is possible by the session's end.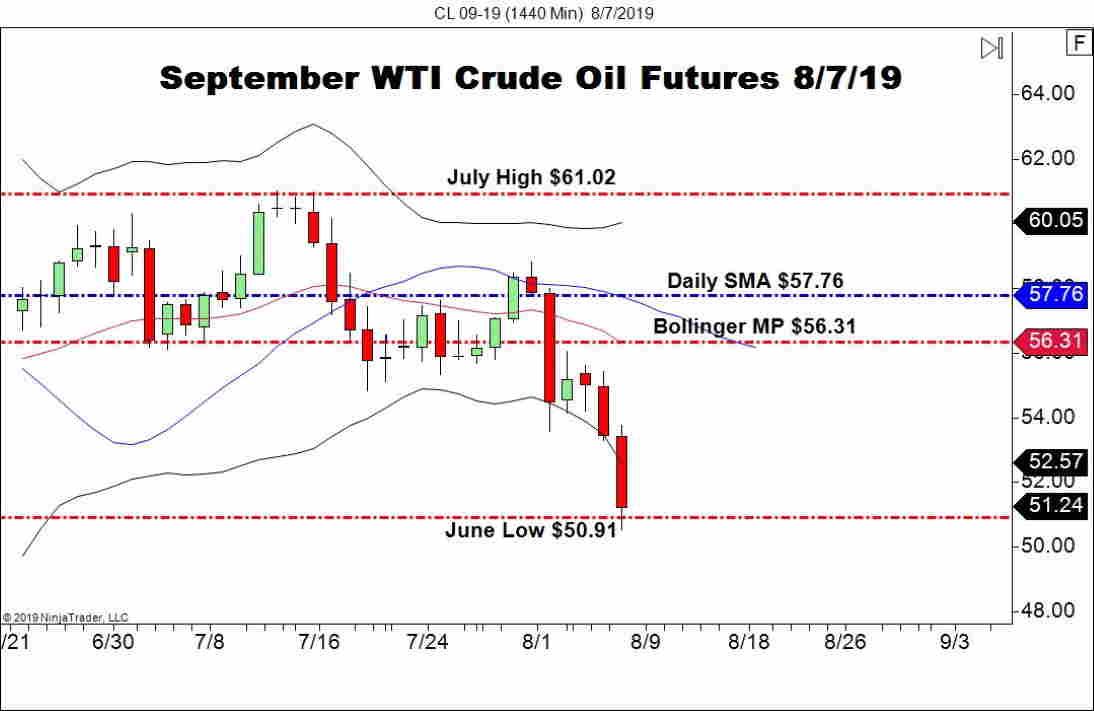 Bottom Line: At this point, it appears that the top of the 2019 WTI market is in and a hard test of $50.00 is headed our way in the near future. If this scenario develops, a scalp from just north of this psyche level may turn out to be a solid trade.
Until elected, I will have buy orders queued up from $50.29. With an initial stop at $49.89, this trade produces 30 ticks on a bounce from the $50.25 area.