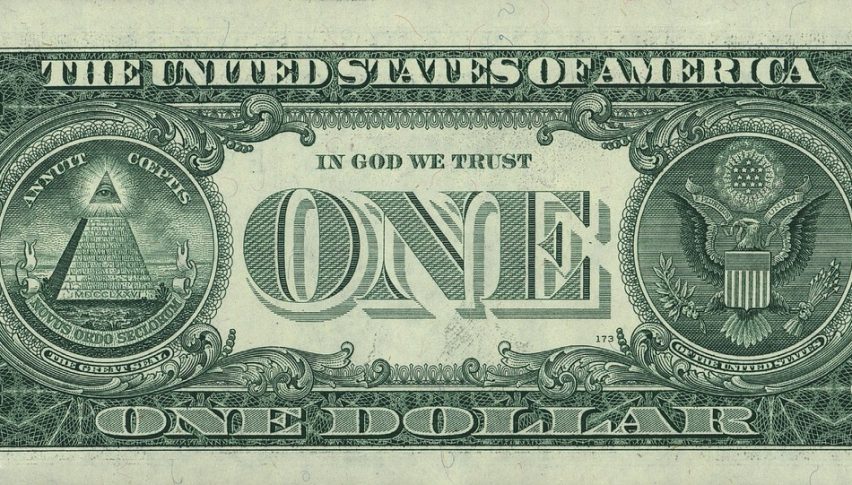 USD Index Tight Ahead Of Weekend Break
September USD Index futures are in a holding pattern today, just ahead of the weekend break. Action across the majors has been limited, with modest gains vs the British pound sterling and Canadian dollar being the highlights. A pronounced sell-off in the USD/JPY has been the largest sore spot.
On the trade war front, there isn't a whole lot to report. The USD/CNY is trending higher, trading just above 7.06. While the People's Bank of China (PBoC) has stepped in to manage the yuan's stability, currency traders continue to favor the Greenback regardless of peg or policy.
For now, the USD Index is in a relative slumber just above 97.250. However, next week will very likely shake the Greenback significantly across the forex. Tuesday's U.S. CPI and Thursday's U.S. Retail Sales reports are going to be critical for the USD following the 31 July FED rate cut. If these numbers disappoint, the odds of bolder, dovish policy will continue to grow.
USD Index In A Holding Pattern Ahead Of Weekend Break 
September USD Index futures are showing little action in the early-U.S.session. At this point, it looks like traders are happy to go home for the weekend and reevaluate their opinions on where the Greenback stands.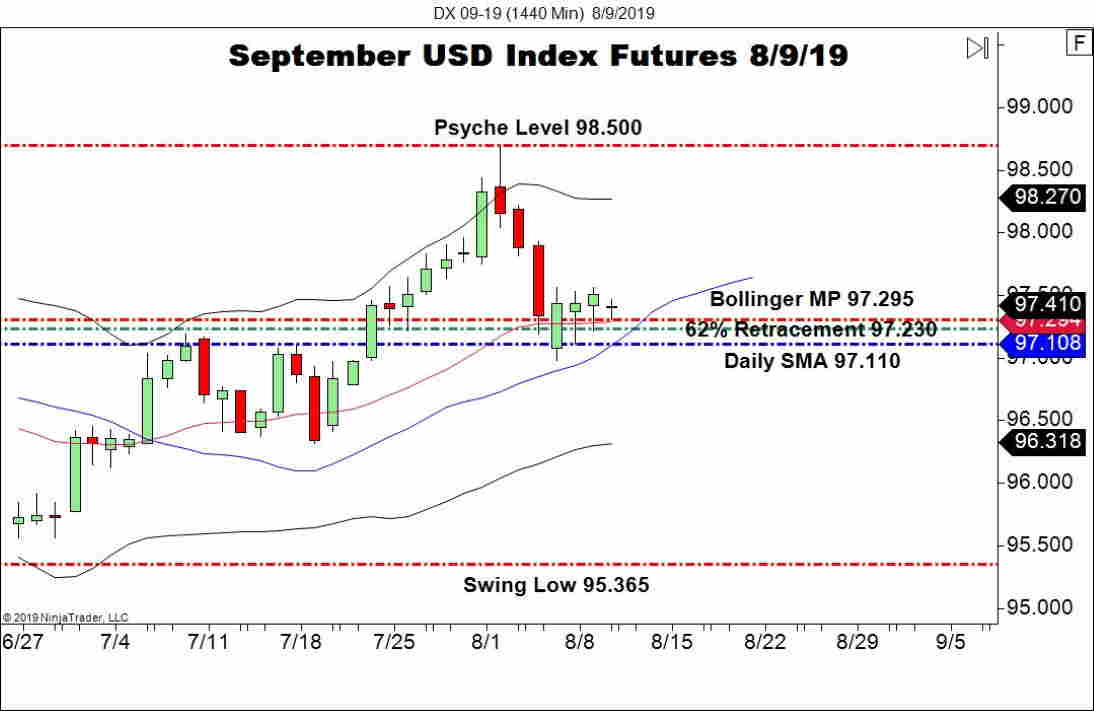 Here are the support levels to watch in the September USD Index:
Support(1): Bollinger MP, 97.295

Support(2): 62% Retracement, 97.230

Support(3): Daily SMA, 97.110
Overview: After the battering of FED week and yuan devaluations, the USD Index is hanging tough just above the 97.250 level. A bullish intermediate-term bias is warranted as rates are above all daily downside support. 
As I have covered all week, the 97.000 level is a biggie for the USD Index. As long as rates are above this level, it is best to respect the long-term uptrend and take a favorable view of the Greenback. Of course, if we see a correction beneath this area, then it is an entirely different story.