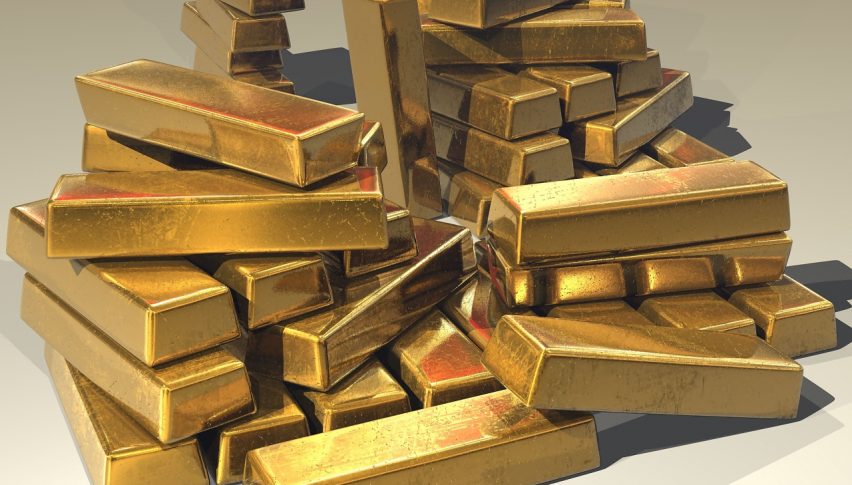 Don't Miss this Breakout Setup in Gold
Gold has seen a week of high volatility and so far it has been the bulls (and the gold bugs) that have been most profitable.
All the action started when US President Trump decided he would in-fact slap on more tariffs on Chineses goods, in a move that clearly angered China. From Trump's perspective, the Chinese have been slow to put a deal together at the negotiating table and that has forced them into a game of back and forth. It is clear that Trump doesn't like waiting around and has stoked the fire.
That was all fine until the Chinese hit back. The started by devaluing the Yuan against the Dollar and then shut down the import of US ag products.
The moves from both sides hit markets like a ton of bricks and sent risk assets tumbling. But the big winner of the week was clearly GOLD.
Prior to Trump's first Twitter tirade, Gold was trading below the key resistance level at $1450 and was sort of in no man's land. That all changed quickly. As soon as that key resistance broke we started to run into highs not seen since 2013.
Price hit as high as $1500 before taking a breath. So that leaves us with the question, what do we do now?
Hit the Breakout
The reality is that we can't be sure which was price will break. It closed the week under $1500 which is bearish. If you look at the chart below, it could also be argued that price has made a double top. But I don't really like the idea of shorting a runaway train like gold is. Sure it could fall back but my ideal trade here would be to remain on the bull side.
So for me, I'm mostly interested in trading breakouts at this point. On the chart, it would be argued that we have a bit of a flag formation building here.
That is a sign that after a strong move price is consolidating. Often that can lead to a continuation.
So for an upside breakout that might well be a break of $1510. That would let us risk off either $1500 or the recent lows of around $1490.
Conversely, if we wanted to trade a breakout to the downside, the signal for me would be to hit in short on the break of that $1490 level.
Either way, we can capitalise on the overall conditions and the volatility contraction that we've seen. Given the fact that I would expect a strong move in either direction if the break does come, we are setting ourselves up to make the most of the current fear in the air and gold's high volatility.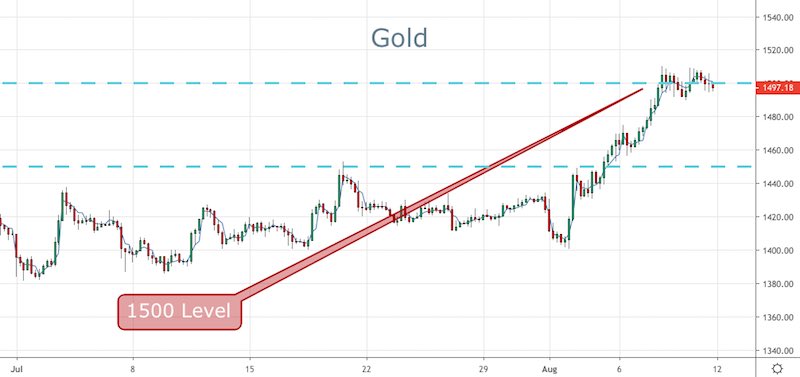 USD/CHF is testing the previous support above 0.91 after the GDP report released earlier this morning from Switzerland
1 day ago