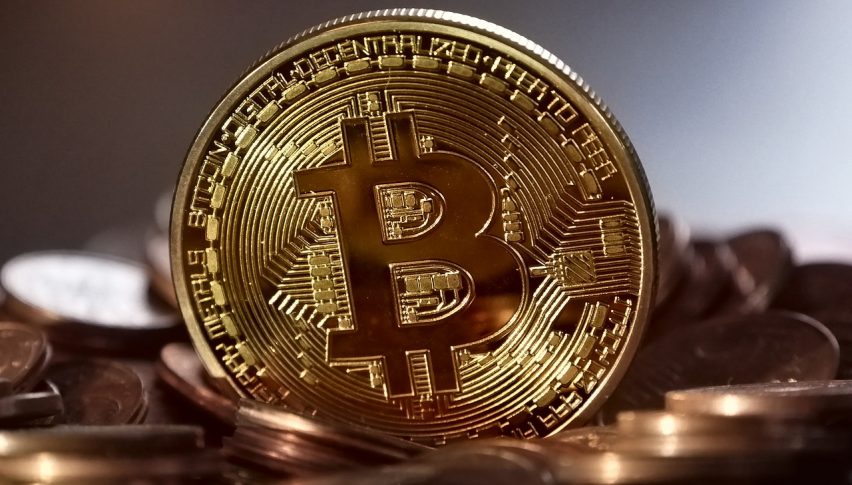 Bitcoin Drops the Key $11,000 Level
Posted Wednesday, August 14, 2019 by
Rowan Crosby
• 1 min read
The sellers are starting to pile back into Bitcoin as the key $11,000 level has fallen away.
The news out today is that major bank Barlclay's has dumped its relationship with Coinbase, a leading crypto exchange.
For some background here, the major banks are not all that keen to work with crypto exchanges etc. The relationship with Barclay's, a major London player, was clearly a positive one in terms of market sentiment. The fact that the relationship has soured is now starting to weigh on price.
BTC has today dropped the key $11,000 level and it looks like the slide is starting to gain some more steam.
Technically speaking, we've seen price fail a number of times at the $12,000 level. In fact, I suggested that if price couldn't retest $12,000 then it would have been a lower high, which was spelling rouble. Sure enough, price has slid way from that point after it only made it as high as $11,500 on the first bounce.
There were also numerous attempts at $12,000 and price simply couldn't breakthrough. So now the door is open for more downside.
The obvious level is now $10,000. That is a big round number level and a big psychological one at that. I wouldn't be surprised to see a fall through that level and a tag of either $9,500 or even as far as $9,000.
While this news is not earth-shattering, the technicals are the one that is pointing to the selling for me. The fact that price couldn't break higher, means the bears remain in control and really we just haven't got a fresh catalyst to see this one push higher just at the moment.
There was some safe-haven appeal last week and that has worn off a bit in the last 24 hours in other assets like GOLD so we should expect more downside here today.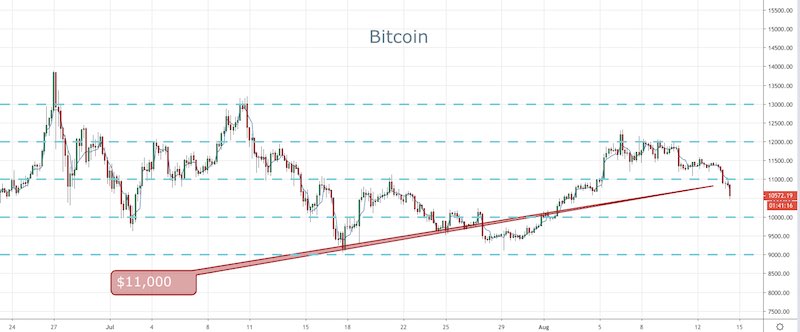 Yesterday the CPI numbers from European countries showed a slowdown, so today's headline Eurozone inflation numbers should be soft as well
4 days ago