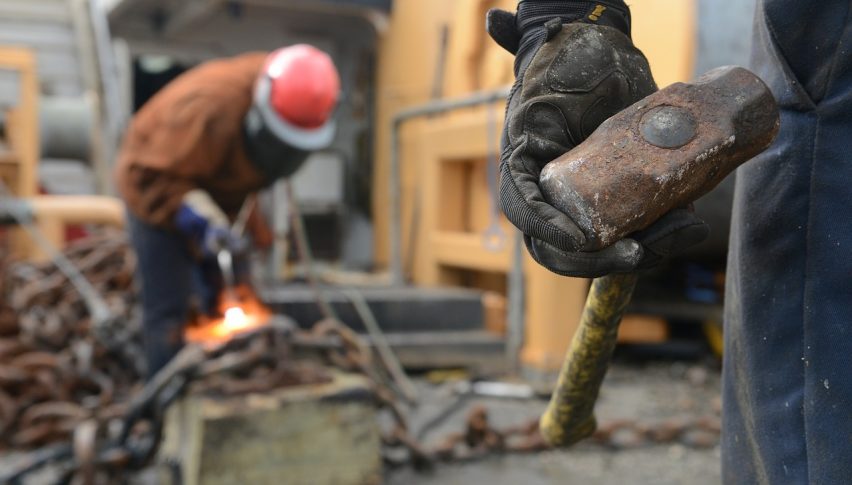 A Big Jump in Aussie Jobs: AUD/USD
Posted Thursday, August 15, 2019 by
Rowan Crosby
• 1 min read
The Aussie has jumped higher this morning after a better than expected jobs report has buoyed markets.
The headlines employment changes was the main figure for the bulls today as it came in at 41.1K new jobs created for July. While the unemployment rate remained steady at 5.2%.
Nevertheless, the RBA would be pleased with this result. This was a must-see event after the RBA has put quite a bit of focus on the jobless rates and how that would impact their thinking on monetary policy. Even though RBA member Kent suggested that wasn't the case and inflation was their key target.
Initially, the plan was to cut interest rates, to stimulate the economy and create new jobs. That would then put upward pressure on wages which would boost CPI. However, the CPI print jumped last month in a move that was sure to keep them happy.
The AUD/USD has understandably jumped on the back of the news as this could well imply that we won't be getting any more interest rate cuts. At least not in the short-term.
As we know, the RBA have already cut interest rates twice this year and the OCR sits at a record low 1.0%. There have also been many out there suggesting that even if the RBA cut there might not be much room for the big banks to pass it on anyhow, meaning there are diminishing returns at this point – so to speak.
So I wouldn't be surprised to see a bit of upside follow through on the back of this result. 0.6800 is clearly the line in the sand at the moment. Price must reclaim it to have any hope of a recovery. If it can't get near it in the next 24 hours, then the bears remain in control.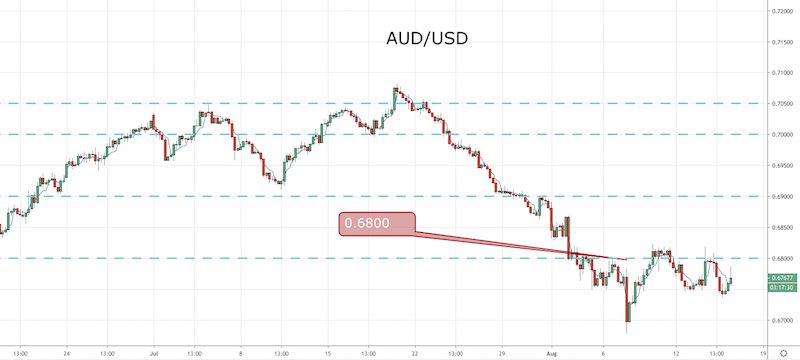 AUD/USD has been making strong gains this week, with the RBA helping the bullish case, but buyers are facing the 200 daily SMA now
2 days ago