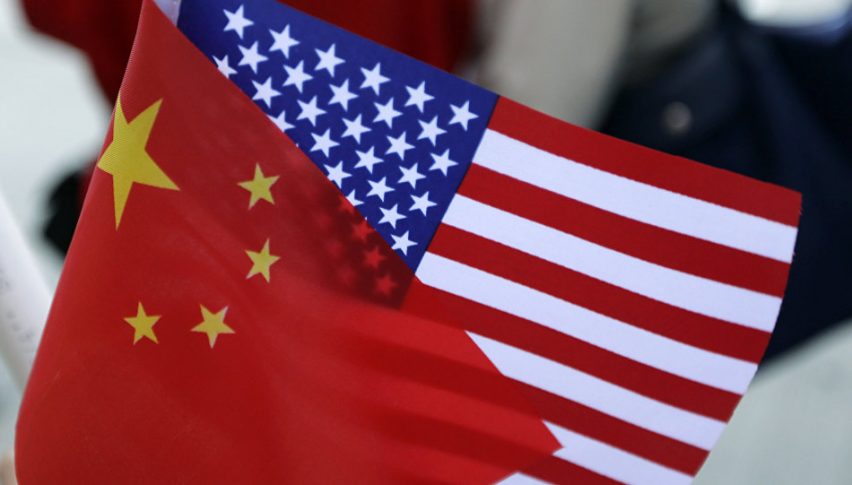 US-China Trade War: Latest Developments
Posted Thursday, August 15, 2019 by
Arslan Butt
• 1 min read
US officials confirmed on Wednesday that China made no concessions following US's decision to delay proposed tariffs on some Chinese imports from September to December. On Tuesday, US President Donald Trump had announced putting off the next round of 10% tariffs on some Chinese goods, including mobile phones, consumer goods and laptops till December 15 to support holiday shopping.
According to US Commerce Secretary Wilbur Ross, the US side is still keen on continuing trade negotiations but a trade deal will take some more time. In what could be seen as a slight positive development, Chinese officials have also confirmed that negotiations will remain ongoing as both sides try to resolve their differences and finalize a trade deal.
White House trade adviser Peter Navarro that delaying some of the tariffs will help American businesses prepare for the upcoming holiday sales and prevent them from passing on escalated costs of goods on to the consumers. In an interview with Fox Business Network, Navarro confirmed, "If we simply put the tariffs on Sept. 1 that would be more pain on us, rather than pain on them. That's just silly."
Around $156 billion worth of Chinese imports will benefit from this temporary reprieve. In more good news, the US Trade Representative office also confirmed a permanent exemption from tariffs on around 25 import categories, including Bibles and religious texts, child safety seats as well as shipping containers and cranes.