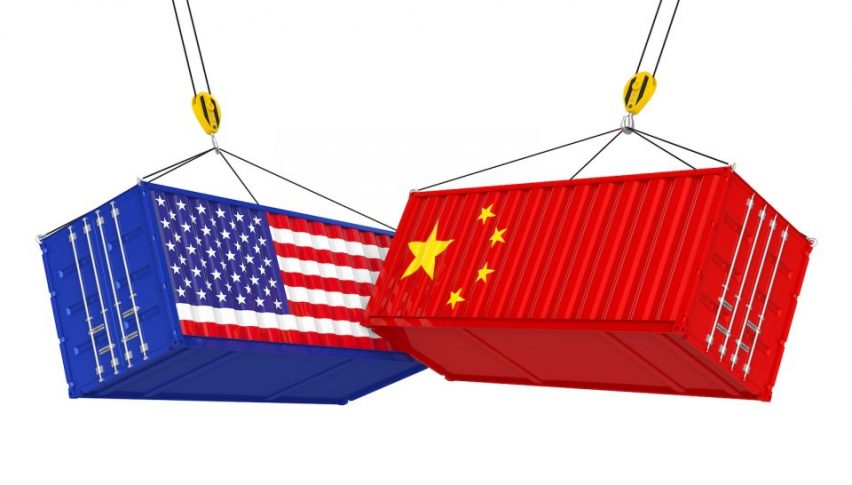 US-China Trade War Update: Trump Not Ready for a Trade Deal With China
Posted Monday, August 19, 2019 by
Arslan Butt
• 1 min read
Even as global financial markets reel under the effects of the US-China trade war, US President Donald Trump continues to insist that it has had no damaging effect on the US economy. On Sunday, Trump remarked that there was little risk of recession even as he confirmed that he was "not ready to make a deal yet".
Trump also brought up the ongoing protests in Hong Kong, stating that China should focus on resolving this dispute before progressing in negotiations towards a trade deal with the US. Meanwhile, White House Chief Economic Adviser Larry Kudlow confirmed that the next call between trade deputies from US and China was scheduled to take place in 10 days and that the in-person meeting between the trade teams was still on for September.
Kudlow pointed to recent economic data, including strong retail sales and low unemployment as proof that the US economy is performing well despite the ongoing trade war. According to White House Trade Adviser Peter Navarro, the bond yield curve was flat and not inverted, and that this is a sign of increased flow of foreign capital into the US, reinforcing the belief that the US economy is still strong.
The opposition Democrats, however, are far from being convinced. They continue to blame the Trunmp administration's trade policies for the increased uncertainty threatening the US financial markets and driving volatility in the markets.