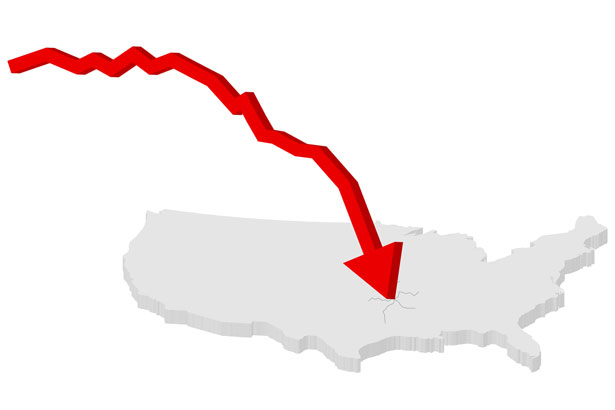 German Economy Headed for a Technical Recession?
Posted Tuesday, August 20, 2019 by
Arslan Butt
• 1 min read
According to Bundesbank, the German economy could witness a slight dip in performance in Q3 2019, which could potentially result in a recession. Deutsche Bank has also cut growth forecasts for the German economy, stating that it believes the recession in the German economy has already begun.
Late last week, the bank stated that it expected Germany's GDP to decline by 0.25% during the third quarter of 2019. This points to a 'technical recession', which in indicated by a contraction in GDP during two consecutive quarters. Last week's data release revealed that the German economy had witnessed a contraction by 0.1% during Q2 2019.
For now, Deutsche Bank has trimmed its forecast for German economic growth to 0.3% in 2019 and 0.7% in 2020. External risk factors like the US-China trade war and Brexit could potentially cause further disruption to the German economy, leading to these downward revised forecasts.