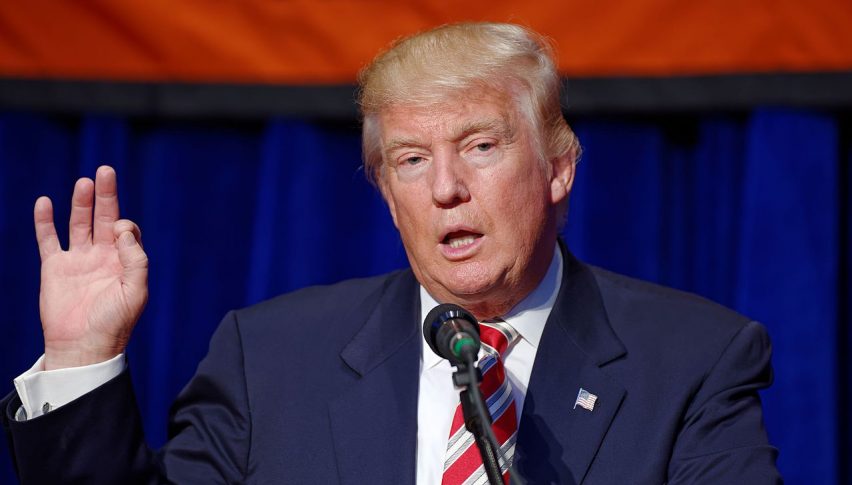 'Somebody had to take China on': Markets Fall
Posted Tuesday, August 20, 2019 by
Rowan Crosby
• 2 min read
Markets closed the US session in the red after it appears there would be no quick resolution to the US-China trade wars that have been hanging over the global economy for months.
Trump, speaking at an impromptu press conference at the White House, came out swinging.
"Somebody had to take China on," Trump said.
"And it's about time, whether it's good for our country or bad for our country short-term. Long term, it's imperative that somebody does this."
The comments helped keep stocks weak, and the SPX closed the session in the red down -0.79%. Meanwhile GOLD continued its battle with the $1500 level and for the moment is back above that key benchmark.
While the Greenback also gave back some of its recent gains, it too is holding above key support and in the short-term at least is still bullish.
Today all the attention will be on the FOMC as the minutes of the last meeting are released. Of course, that was the meeting that saw rates cut 25 bp, after a short period where Powell and Co. had been quite hawkish.
Many are expecting to see that a number of members are calling for larger and more significant cuts.
Asian Market Outlook
It is a quiet day in Asia today, with no real data worth mentioning. Yesterday we did get the RBA minutes and come the end of the session, the AUD/USD was still unable to breach the 0.6800 level. Or even touch it in fact.
That suggests there is strong selling pressure there at the moment and the bears remain in control.
However, it is the USD side of things which will be of most interest to Asian markets this week. As we are all waiting on Jerome Powell who speaks at Jackson Hole on Friday and will likely be the deciding factor in where prices close out the week.
Gold broke below the support zone of $1.950 yesterday and now it is headed for the 100 SMA on the daily chart
2 days ago