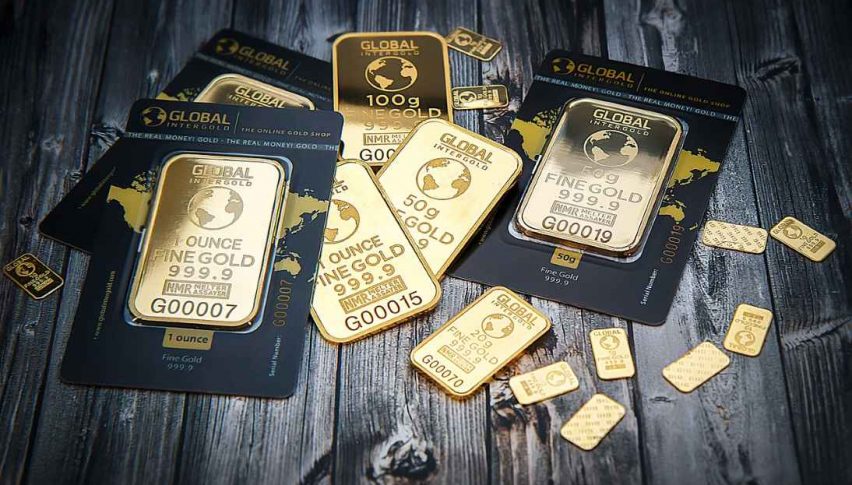 Key Support Level For December Gold
With the FOMC Minutes a little over an hour away, it is a good time to take a look at today's action in December gold futures. Prices are holding steady above $1514.0, well off intrasession lows at $1506.5. Going into the key economic event, let's break down a critical technical level on the daily time frame.
December Gold Futures: Technical Outlook
One of the leading financial stories of the summer has been the bull market in bullion. The GOLD bugs have flexed, driving values north of the $1500.0 psyche level for the first time since April of 2013. Subsequently, December gold futures have been on a tear since August 1st.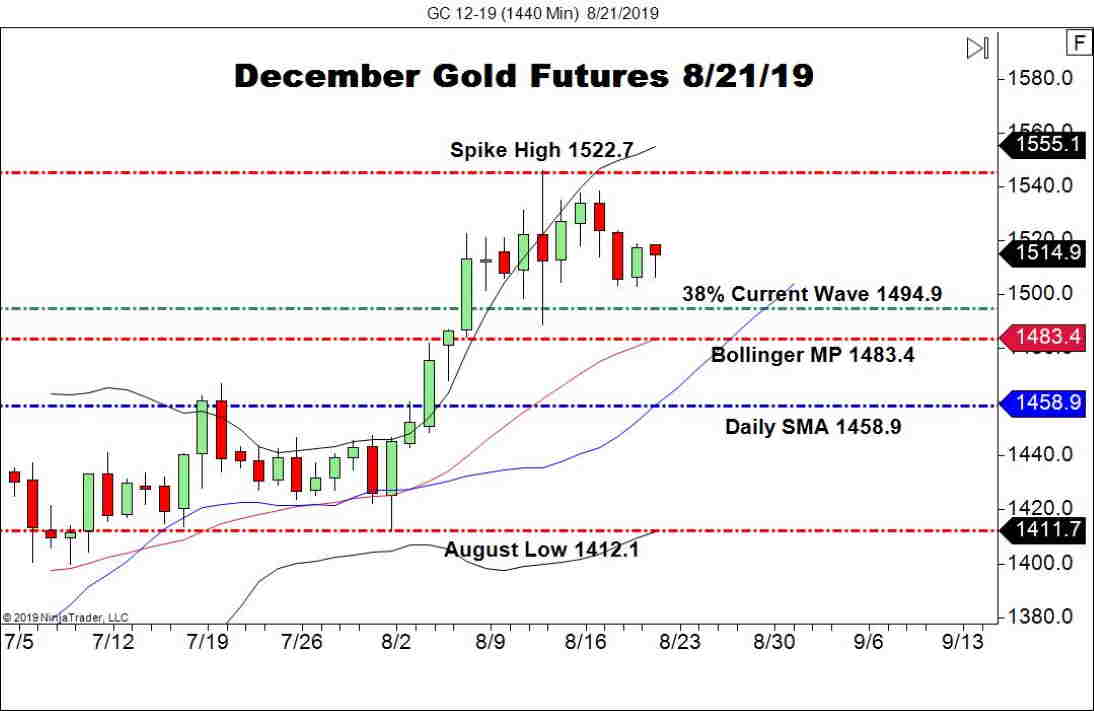 At the moment, gold is in a holding pattern as the FOMC Minutes release approaches. For the remainder of the session, there is one technical level to be especially aware of:
Support(1): 38% Current Wave Retracement, 1494.9
Bottom Line: Today's FOMC Minutes release will spike participation in the bullion markets. If we see December gold futures sell-off, going long from the 38% Fibonacci level is a solid way to join the prevailing bullish trend.
Until elected, I will have buy orders in December gold from 1495.7. With an initial stop at 1492.7, this trade produces a fast 30 ticks on a bounce from support.
Given the timing of this trade, it is high risk. Prudent leverage and stop-loss placement are advised, as well as aggressive position management. If the trade goes positive by a fast 20 ticks, either lock in profits or move your stop to breakeven!