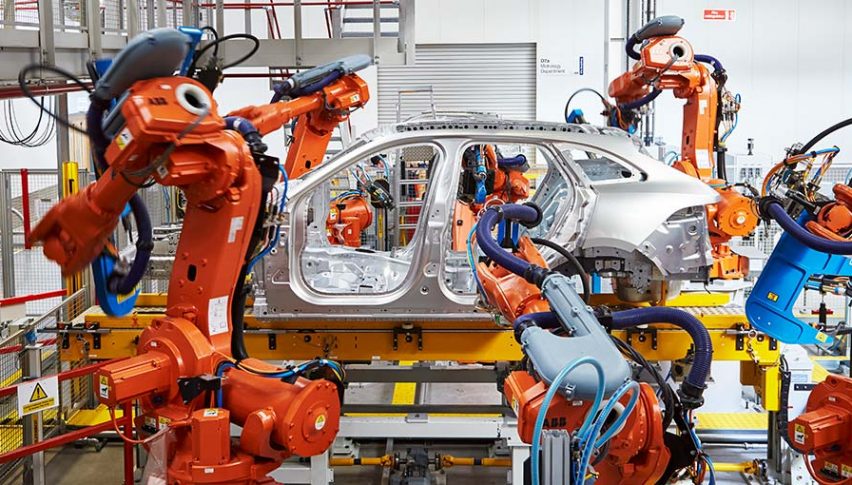 Daily Brief, Aug 22: Economic Events Outlook – ECB Meeting Minutes Up Next
Posted Thursday, August 22, 2019 by
Arslan Butt
• 3 min read
Good morning, traders.
During the previous session, the FOMC meeting minutes failed to bring volatility in the market. July meeting minutes showed that policymakers were divided over whether to cut interest rates but were united in wanting to signal they were not on a path to further easing.
FOMC minutes passed with a message largely in line with the vague/dependent dovish expectations they aimed for back in July. FOMC minutes no longer reflects forward guidance, which is why the market didn't bother to react much.
During the early Asian session, China's yuan slipped again, and this time it fell to an 11-year low against the dollar over worries about an economic slowdown. This drives sort of a safe haven appeal in the market and may extend support to GOLD today. Let's see what economic calendar has to offer us today.
Watchlist – Key Economic Events Today
Looking ahead into the economic calendar, it's all about manufacturing and services PMI data, along with the ECB meeting minutes.
As discussed earlier, we have a number of PMI figures due from the Eurozone but before we address it in details, let's see what PMI figure is and how can it impact the market.
PMI stands for Purchasing Managers' Index and it's a leading indicator of economic health and is released by Markit. Businesses respond promptly to market conditions, and their purchasing managers carry perhaps the most current and relevant insight into the company's view of the economy.
These figures are compared to the benchmark rate of 50. Above 50 indicates industry expansion, below indicates contraction. Actually, the major global economies are releasing this figure well above 50, which is why it's becoming hard for investors to understand its impacts on the currency market.
Potential Economic Events to Impact
The European economy is due to release a series of economic events which includes:
French Flash Manufacturing PMI – The number is scheduled at 7:15 GMT with a forecast of 52.5 vs. 52.6 beforehand. It may extend slight support to euro pairs.
French Flash Services PMI – The services PMI will be released along with the Flash Manufacturing numbers. It's expected to show a slight drop from 49.7 to 49.5.
German Flash Manufacturing PMI –  The German PMI is usually published right after French PMI at 7:30 GMT. It's forecast to drop from 43.2 to 43.1. German manufacturing PMI is suffering greatly, falling from 51.5 in December 2018 to 45 back in June 2019. It's weighing on ECB to come up with the dovish monetary policy.
German Flash Services PMI – It's scheduled with a forecast of 54.1, slightly below the previous month's figure of 54.5.
Later in the day, the ECB monetary policy meeting minutes are also due. Although it's a big event, but the markets are likely to be more sensitive to Germany's manufacturing PMI figures which are due to drop to seven months low to 43.1. With that, it will be interesting to follow ECB as the monetary policy meeting minutes will also have a material impact on the day.
Coming after the FED's meeting minutes released after the European close on Wednesday, expectations are for the ECB to follow the FED. By the way, the FOMC meeting minutes proposed nothing new, but suggested a willingness to support should the need arise.
The same kind of outcome can be expected from ECB monetary policy accounts, and it may go muted as well.
USD – Jackson Hole Symposium – All Day
The Economic Policy Symposium, held in Jackson Hole, Wyoming, is attended by central bankers, finance ministers, academics, and financial market participants from around the world. The meetings are closed to the press but officials usually talk with reporters throughout the day. Comments and speeches from central bankers and other influential officials can create significant market volatility.
Updates from the Symposium on Thursday and Friday will need monitoring.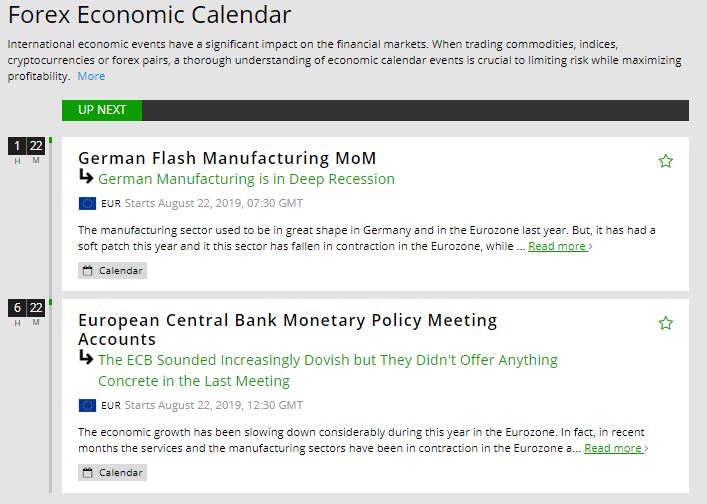 Good luck, traders and stay tuned to FX Leaders Economic Calendar for live market updates.
Risk assets as well as safe havens have been declining today on high UK inflation numbers and China troubles
5 days ago