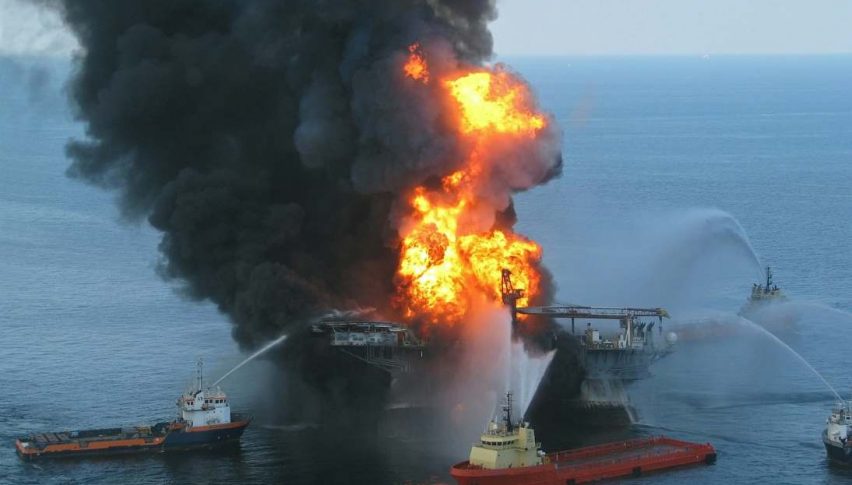 WTI Crude Oil At A Crossroads
WTI crude oil is at a crossroads for 2019, with the October futures contract trading just above $55.00. Given the failed rally above $57.00 following another decrease in supplies, it appears as though energy traders are preparing to whack crude oil yet again. Since the August 7th test of $50.50, prices have steadily plodded north ― are the bidders strong enough to drive a late-summer test of $60.00?
From a fundamental standpoint, the scenario is far from positive for WTI. We are rapidly approaching the end of summer in the Northern Hemisphere, global economic concerns are dominating media coverage, and the FED is expected to become hyperactive in the coming months. Given the seasonality of WTI crude oil, as well as uncertainty towards the business climate, $60.00 is a lofty expectation at this point in the year.
Is WTI Crude Oil Ripe For A Fall?
Going into today's session, WTI crude oil was trading at a critical technical area on the daily timeframe. Thus far, not much has changed.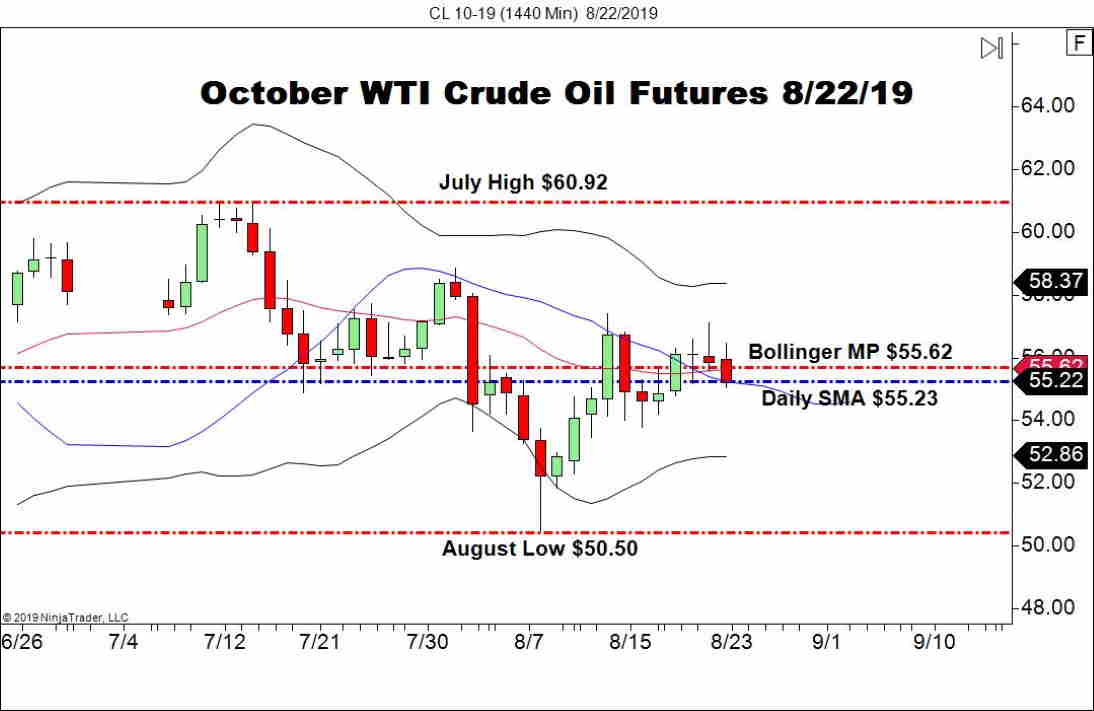 Here are two critical levels to watch for the rest of the session:
Resistance(1): Bollinger MP, $55.62

Support(1): Daily SMA, $55.23
Bottom Line: Maybe it is simply a gut feeling, but October WTI crude oil appears to be ready to plunge under $55.00. This has been a key area for more than a week now, drawing heavy two-way action. One has to respect the chance of a major washout in this market should bidders finally pack it in.
From a swing trading perspective, holding shorts in WTI has a tremendous upside. However, a position trade from the current technical area is expensive. For the time being, going short from $55.25 to $55.50 isn't a bad entry to the bear. With an initial stop above Wednesday's high at $57.26, this trade has a 250 tick profit potential targeting the $52.50 zone.