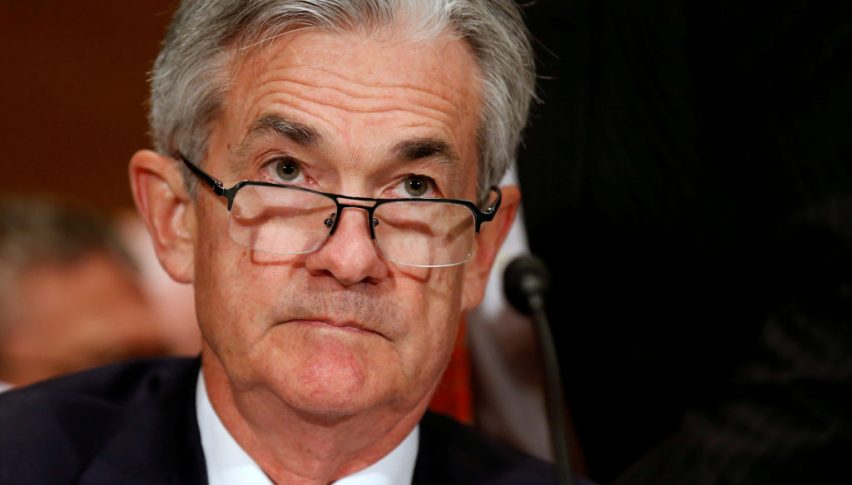 Daily Brief, Aug 23: Economic Events Outlook, Fed Chair Powell Set to Speak
Posted Friday, August 23, 2019 by
Arslan Butt
• 2 min read
Happay Friday, traders.
Finally, a day has come when we can expect some movement in the market as investors are focusing on the Fed Chair Powell speech later today during the US session. The market sentiment is mixed, in between Risk-on to Risk-off has investors fears Sino-US trade war escalation.
Yesterday, China's yuan plunged to fresh 11-year lows amid concerns about the intensifying Sino-US trade war. Weaker Chinese Yuan is never liked by US President Trump. Investors are looking for his reaction in response to weaker Chinese Yuan. Recently, the US Secretary of State Michael R. Pompeo had already declared China a currency manipulator country. Therefore, the market now heavily depends upon fresh fundamentals.
Watchlist – Top Economic Events Today
Retail sales are the main measure of consumer spending and a higher number of retail sales signals growth in the economy. Statistics Canada is due to release the figure at 12:30 GMT.
The indicator decreased in May by 0.1%, well below the market estimate of a 0.3% gain. Another drop is anticipated in June, with a forecast of -0.3%.
The figure shows a change in the total value of sales at the retail level, excluding automobiles. Core retail sales fell by 0.3%, and the markets are braced for a decline of 0.1% in the upcoming release.
Let's see how it performs this month to determine further trends in the Loonie.
USD – Fed Chair Powell Speaks – 14:00 GMT
Federal Reserve Chair Jerome Powell arrives at this year's meeting of central bankers in Jackson Hole, Wyoming and he is due to deliver a speech titled "Challenges for Monetary Policy" at the Jackson Hole Economic Policy Symposium.
I think it's going to be a general speech to share current challenges being faced by the global central banks. Fed Chair Powell is unlikely to use his general speech about Fed Rate Decision at the Kansas City Fed's annual economic symposium to deliver a message he sent last month after the Fed cut rates for the first time in a decade.
Although, Powell is anticipated to try to not be seen as kneeling before renewed attacks from President Donald Trump for not loosening policy further.
Good luck, traders and stay tuned to FX Leaders Economic Calendar for live market updates.