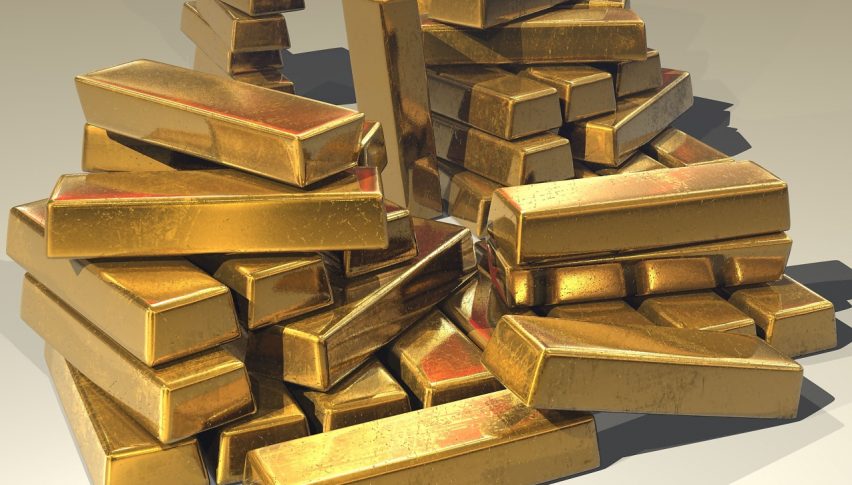 Gold to Wait on US GDP
Posted Saturday, August 24, 2019 by
Rowan Crosby
• 2 min read
Gold saw a significant jump on Friday, however, much of the week ahead could depend on what we see from US GDP.
To close out the week, all the focus was on Jerome Powell speaking at Jackson Hole, that but that quickly changed, when the US-China trade war began to spark up once again.
Trump came out an ordered higher tariffs on China and went as far as suggesting US based companies should be moving their manufacturing operations away from China. "We don't need China and frankly, would be far better off without them," Mr Trump said.
That was the clear catalyst for a big rally in risk-off assets and again it was GOLD that was the big winner.
Technicals vs Fundamentals
In reality, we have been waiting for Gold to break out of the current range that has seen it hovering around the $1500 level.
On Friday, price broke towards the top of the range and sits at $1525 which is the very top of the resistance area that we've been watching.
There are a few things that could make this level drop. Firstly, Trump mentioned that the US currency is 'high'. Suggesting that he would be keen to see the Greenback devalued somewhat to help boost export values. That also would help Gold as it is price in USD.
Secondly, we have an important data release this week with US GDP. Trump has already made it known that he doesn't like what the Fed boss has been doing, by trying to ramp up rates. Even after the recent cut, he is still putting a fair bit of pressure on Powell to cut back further. This will clearly weigh on the USD which would boost Gold.
And at the same time, a weak US GDP print this week (sub-2.0%), might just be enough to confirm what many expect by way of further rate cuts ahead.
So while the calendar is thin this week, it could be a big GDP print that really throws the cat amongst the pigeons and could be the catalyst for another leg higher in Gold.