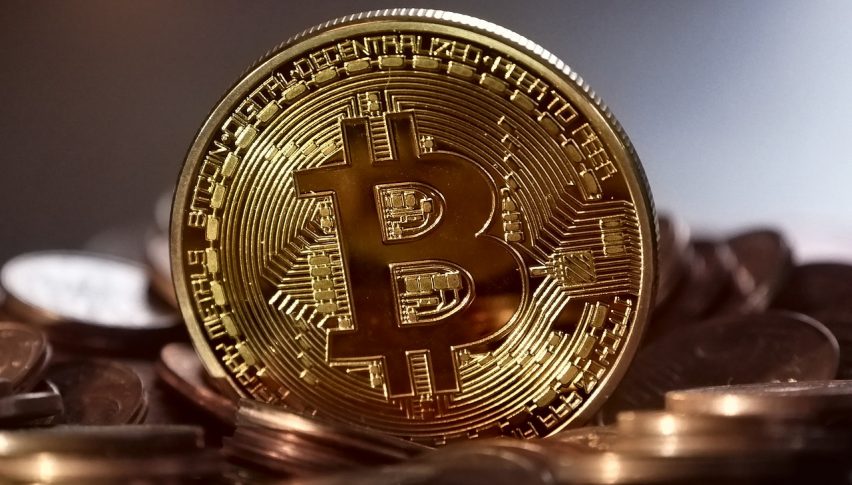 Bitcoin's Early Asian Spike
Bitcoin has spiked higher in early Asian trade, but it looks like it might have its work cut out to hold on.
Around the same time that the Yuan price was set for the day, the buyers came in strong for BTC. Price spiked from around the $10,100 level up to the $10,600. At the time of writing we can see that price has pulled back under $10,500.
Bitcoin has been a bit of a funny trade lately as it hasn't really held up as either as risk-on or risk-off play.
If anything, during this period of negativity that has seen the US-China trade wars fire up again as well as a dovish FOMC, price has basically been bearish.
After testing the $14,000, price really has made a series of lower highs from that point onwards.
Price has been honing in on that $10,000 and really hasn't been able to bounce as much as we'd like from the bull's perspective.
So we do sit at an interesting time here. If we can't see a rally above the $11,000 level then we are really long term bearish. If that breaks out though we are looking at a breakout and another possible leg higher.
So while this little jump this morning is bullish in a sense, the fact that we still can't get any higher is a worry for the bulls.
Should price pullback again and then drop $10,000 and hold, then that would in-fact be a very bearish technical sign for me and one that would be worth considering for a short position. So in effect we are really sitting and waiting at the moment for a sign of strength in either direction right now and so far we are really just treading water.