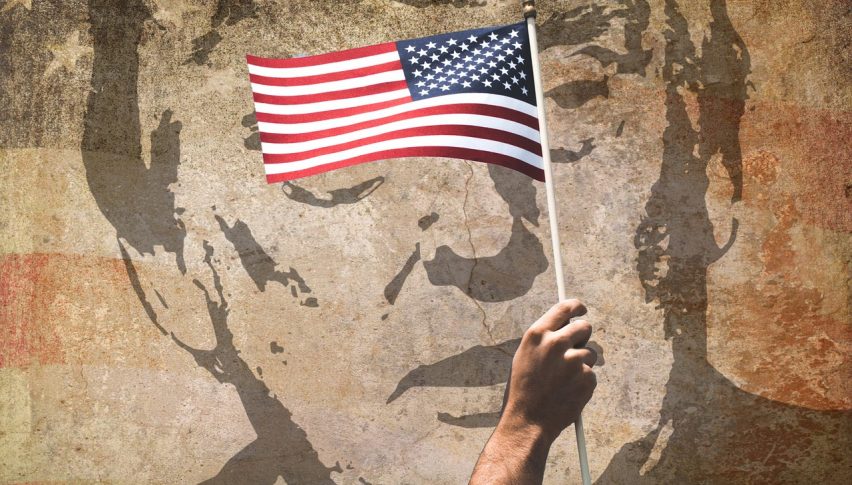 Daily Brief, Aug 27: Economic Events Outlook – US Consumer Confidence in Highlights
Posted Tuesday, August 27, 2019 by
Arslan Butt
• 2 min read
Good morning, traders.
The Risk-off sentiment seems to come back as some traders tempered their confidence about the prospects for a quick resolution to the US-China trade war, which boosted so-called risk-off trades. Global markets have been whipsawed by exciting twists in the trade conflict this month. US President Donald Trump on Monday signaled the chance of a trade deal with China, days after both sides declared new tariffs.
President Trump In Action
The US.President Trump eased off his strong tone and it helped lift equities on Wall Street.
"We've gotten two calls and very, very good calls," Trump said "Very productive calls. They mean business. They want to be able to make a deal."
Continuing his previous statement, Trump said:
"I think they want to make a deal very badly. I think that was elevated last night. The vice-chairman of China came out, he said he wants to see a deal made".
With this, this, we noticed slight bearish momentum in gold, while stock markets recovered a few earlier losses. So what's next on the docket? Let's take a look.
Watchlist – Economic Events Outlook
GBP – MPC Member Tenreyro Speaks – 12:00 GMT
The Bank of England MPC member Silvana Tenreyro is due to participate in a panel discussion about communication, expectations and monetary policy at an event sponsored by the European Central Bank, in Manchester.
Silvana is the Bank of England's MPC member and has authority to vote on where to set the nation's key interest rates, and his public engagements are often used to drop subtle clues regarding future monetary policy. Thus, his remarks on monetary policy expectations will be worth monitoring.
The Conference Board Inc. is due to release this data at 14:00 GMT. Financial confidence is a leading indicator of consumer spending, which accounts for a majority of overall economic activity.
It's a survey of about 5,000 households which asks respondents to rate the relative level of current and future economic conditions including labor availability, business conditions, and overall economic situation.
June's consumer confidence soared to 135 points and this month the upbeat figure may be followed by a weaker one in July. Economists are expecting a reading of 130.
USD – Richmond Manufacturing Index – 14:00 GMT
The Federal Reserve Bank of Richmond will be releasing Manufacturing Index with a slightly positive forecast of -2 vs. -12 during the previous month.
For newbies, it's a survey of about one hundred manufacturers in the Richmond area which asks respondents to rate the relative level of business conditions including shipments, new orders, and employment.
Benchmark Level
Like other manufacturing indices, this one is also compared against 0, where above 0 indicates improving conditions, below indicates worsening conditions.
Fellas, this indicator tends to have a muted impact because there are earlier regional indicators related to manufacturing conditions. So we may not see any big move on its release.
Good luck, traders and stay tuned to FX Leaders Economic Calendar for live market updates.