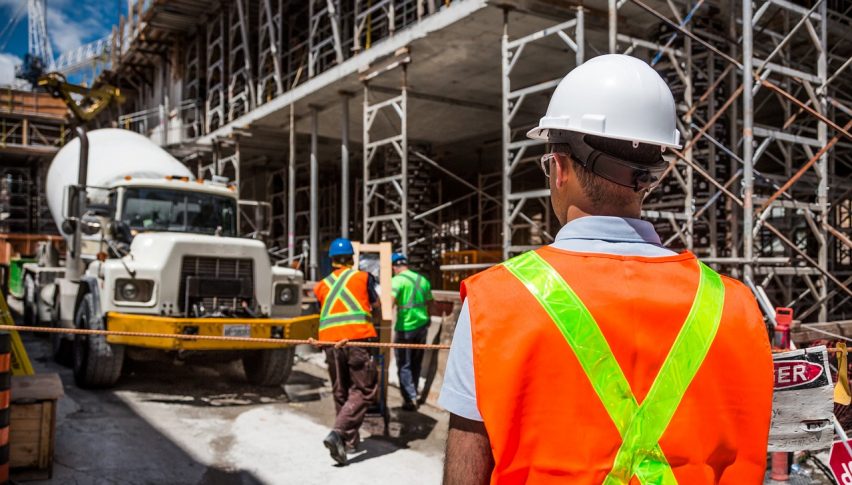 Housing and Construction Data To Hurt the AUD
Posted Wednesday, August 28, 2019 by
Rowan Crosby
• 1 min read
We've seen yet another poor result in the housing and construction industry with construction work done missing badly.
Construction work done for Q2 2019 came in at-3.8% q/q versus the expected -1.0% q/q with a prior of -1.9%.
This really doesn't bode all that well for the Aussie economy, given how reliant Australia is on housing as an industry. Since the peak in the housing market, prices have pulled back at least 10-20% in most major areas. This is the sort of moves we've seen in other leading economies such as California and New Zealand etc.
Interestingly, other numbers that we are seeing on housing are still strong. This is the winter time in Australia and that means the housing market is quiet. There are low volumes being done in terms of sales, but buyers are now coming out and looking for bargins.
There is also some speculation at the moment, that there might very well be some serious money flowing out of Hong Kong soon, on the back of the riots, which could very well lead to some areas such as Sydney revving back up.
Either way, at the moment, these construction numbers do show that new homes are slowing down based on the state of the property market in general.
The RBA did mention yesterday, that they saw signs of prices stabilising, which is a positive for the AUD/USD. Money flowing in from foreigners is obviously a boost to the Aussie.
Today the AUD is starting to weaken and has not been able to hold the 0.6750 level. Above us the 0.6800 level remains particularly strong.
We in-fact have an open forex signal to the short side and that is starting to look pretty good, helped by a risk off feel and a weak data point today.