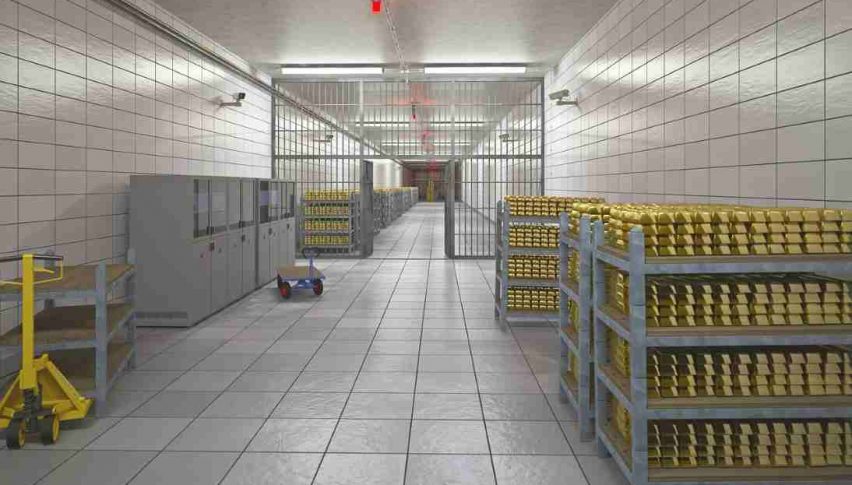 $1550.0 The Key For December Gold
December gold futures are in a holding pattern near the 1550.0 psychological level. Bidders and sellers are duking it out in this area, as they have for the past four sessions. Given today's action in equities, it is a bit of surprise that gold is hanging tough in bullish territory. Is this market poised for a selloff or are new yearly highs in the cards by Friday's closing bell?
Currently, one would be a fool to ignore the strength of safe-haven assets. Even though the equities markets remain nowhere near a long-term correction, safe-havens are in vogue. The reasons are simple: trade wars and Brexit fears are dominating aggregate sentiment. In the event a resolution comes to any of these items, bullion will be in a position to retrace. Until then, December gold is highly likely to hold its ground near yearly highs.
Two-Way Action For December Gold Futures Near 1550.0
In a Live Market Update from earlier this week, I outlined a long trading plan for December gold futures. The plan hasn't yet gone live and remains valid. If you are interested in the details, check it out here.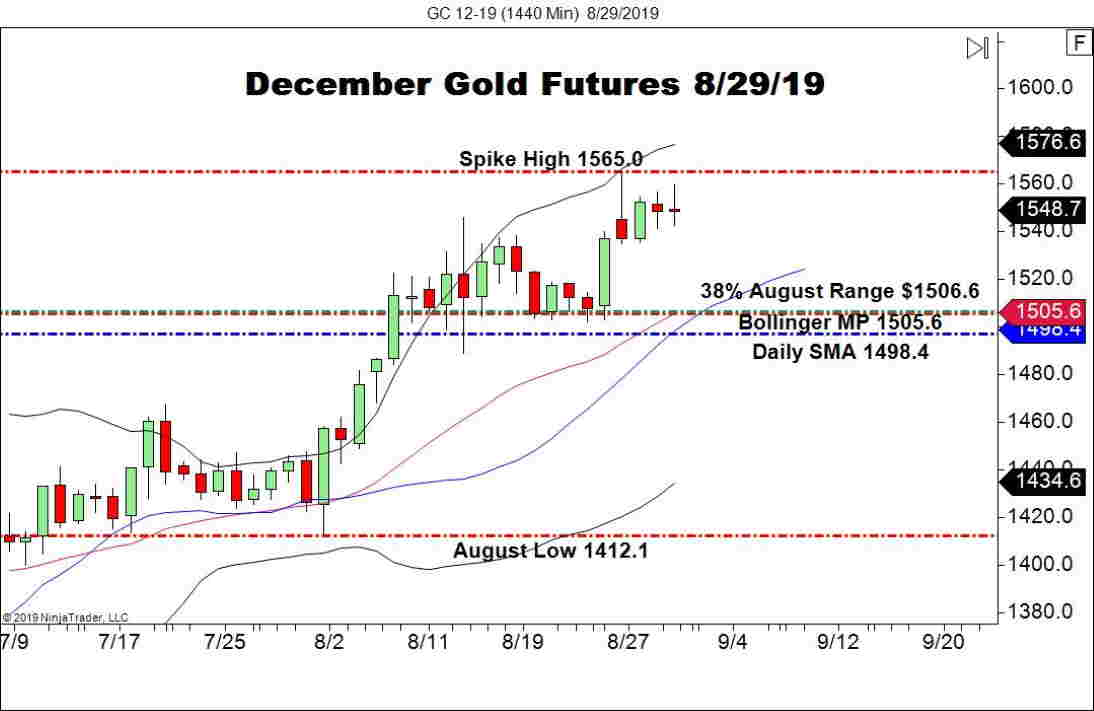 Moving forward, here are the key levels to watch in this market:
Resistance(1): Spike High, 1565.0

Support(1): 38% August Range, 1506.6
Bottom Line: Convergence of support and resistance levels is a good thing. This is what we are currently seeing near the 1500.0 handle ― the confluence of three distinct support levels. If we are lucky enough to get a sizeable retracement from GOLD in the near future, then buys from $1510.0 to $1500.0 are a safe bet to generate positive returns to the bull.