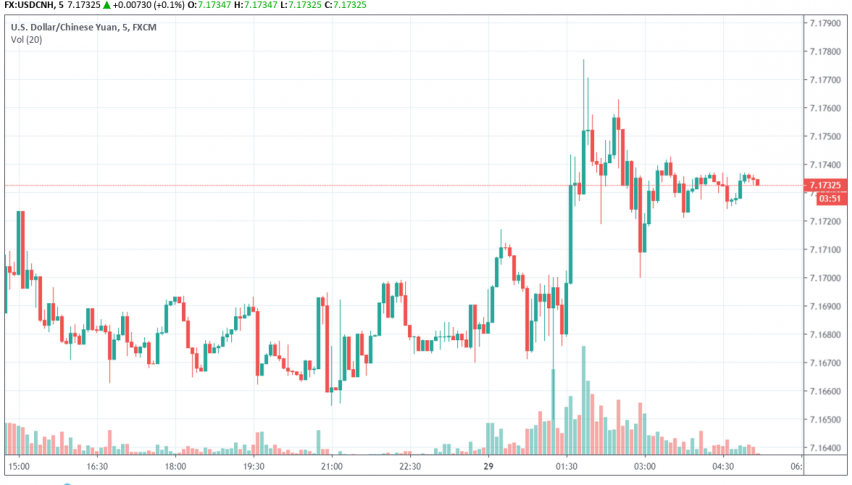 PBOC Sets Yuan's Official Midpoint Rate at Higher Than Expected Level
Posted Thursday, August 29, 2019 by
Arslan Butt
• 1 min read
For the third consecutive day, the PBOC has set the official midpoint rate for the yuan at a higher than expected level, as it attempts to stem further weakness in its currency. At the time of writing, USD/CNH is trading at around 7.173.
As markets opened on Thursday, China's central bank set the yuan's midpoint rate at 7.0858 against the US dollar, 23 pips lower than the level set yesterday. However, economists were expecting the official guidance rate to be set at 7.1237, 379 pips higher.
After a short period of strengthening, the Chinese yuan weakened on Wednesday, marking 10 consecutive days of bearishness. China's currency has been weakening amid rising trade tensions between the US and China, although the US has previously accused China of intentionally manipulating its currency and keeping it weak to offset impact of the trade war and maintain its competitive edge in international trade.