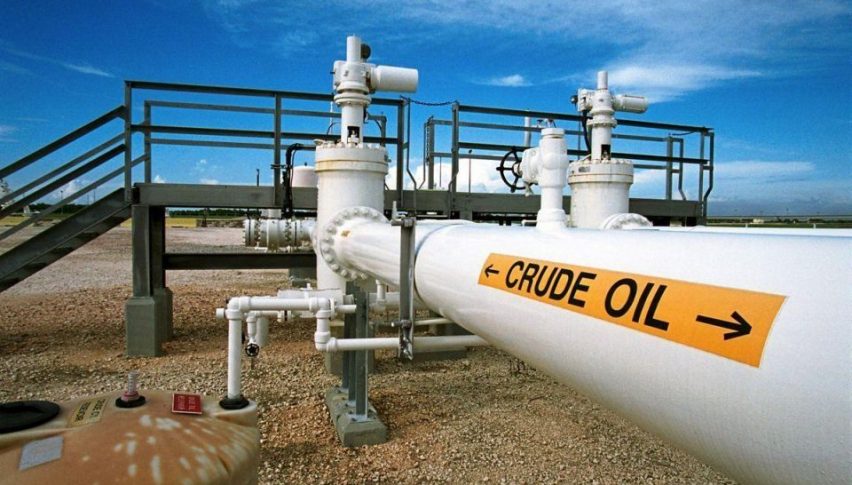 WTI Crude Oil Tests Below $55.00
October WTI crude oil futures are headed south, revisiting the $55.00 level. Sellers have dominated today's action, driving prices consistently lower during the U.S. session. As the final trading hours of August pass, it is growing increasingly probable that WTI will close the month near $55.00.
If you are trading WTI, be sure to keep an eye on the Baker-Hughes Rig Count released today at 1:00 PM EST. The count has been decreasing consistently since the year began, with producers electing to cut back operations due to lagging WTI prices. This release has gained more and more attention as the summer has worn on. Be ready for volatility as it becomes public.
October WTI Crude Oil Returns To $55.00
Traditionally speaking, Labor Day weekend marks the end of the summer season in the United States. Peak travel demand begins to pullback, as do oil prices. As of today, it looks like WTI may have made its final push toward $60.00 for 2019.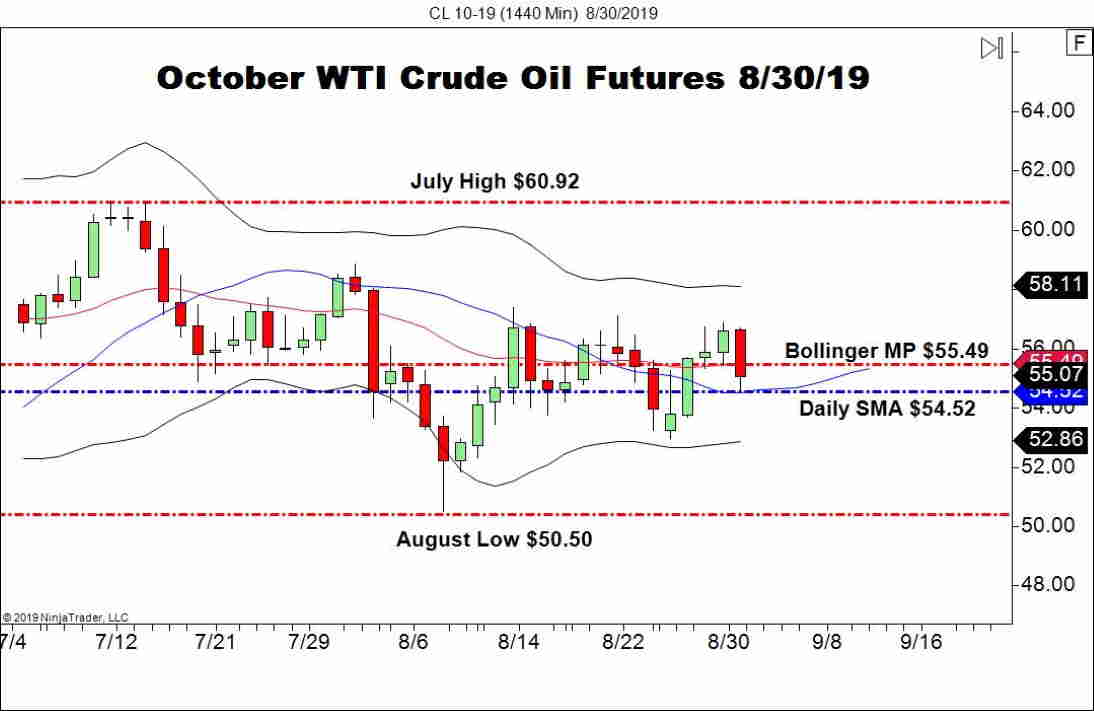 Here are the levels to watch as WTI crude oil wraps up August:
Resistance(1): Bollinger MP, $55.49

Support(1): Daily SMA, $54.52
Overview: About an hour ago, October WTI put in a hard test of the Daily SMA and has rallied $0.50 off session lows. However, the intraday trend remains overtly bearish and price may return to this key technical area.
The $54.50 level is going to be an important one for WTI. If we see a monthly close below $54.50, the stage will be set for an immediate selloff on market open next week. Barring any extraordinary events ahead of today's closing bell, a downside bias toward October WTI crude oil is warranted.