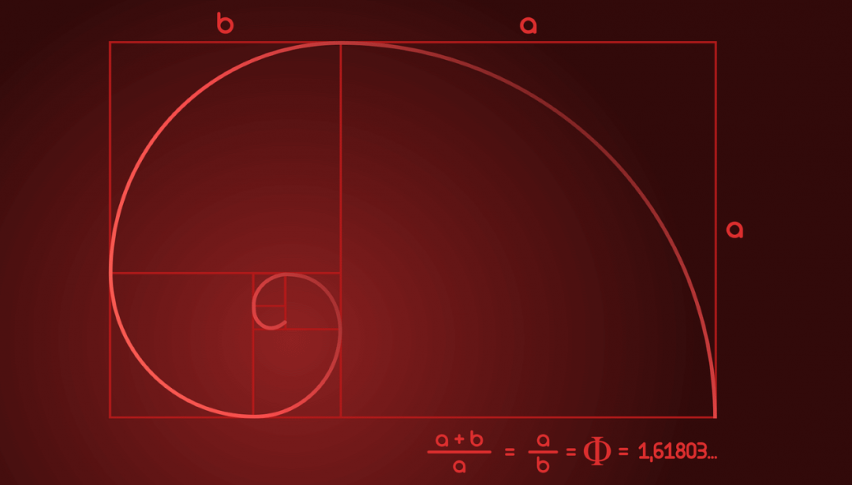 38% Fibonacci Level In Play For EUR/USD
Today's ISM PMI release has brought a seismic shift to the currency markets, specifically the EUR/USD. Rates have done a 180-degree reversal from session lows and are driving toward 1.1000. Given the current six-day losing streak, it is a bit of a surprise to see such a quick turnaround in sentiment. 
From a fundamental standpoint, the lagging ISM Manufacturing PMI (August) report is the U.S. session's primary market driver facing the Greenback. The figure came in at 49.1, down from the previous release (51.2) and projections (51.2). Aside from the month-over-month drop, the figure now stands at sub-50 levels for the first time since the summer of 2016.
Thus far, the ISM PMI has been a major market mover, prompting a rebound in the EUR/USD.
Fibonacci Resistance In Play For The EUR/USD
In a Live Market Update from last Friday, I outlined a long trading plan from the 1.1000 psyche level in the EUR/USD. The trade was a miserable failure, with the stop being taken out in short order. Sellers stepped in with vigor, extending monthly lows on the final trading day of the month.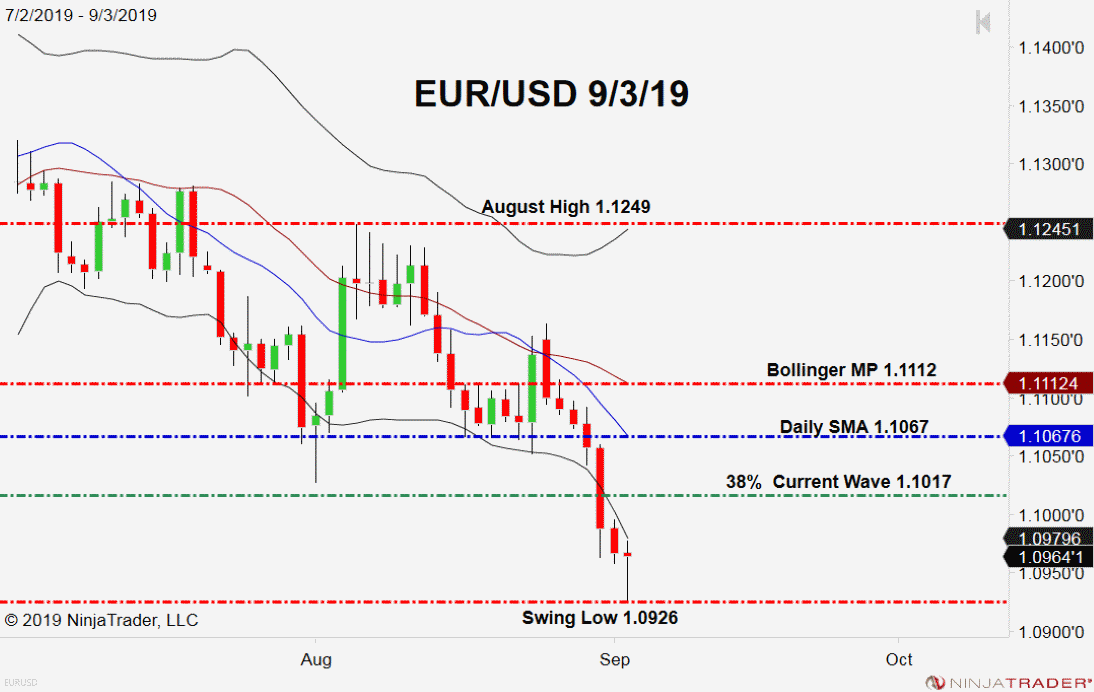 Here are the key levels to watch in the EUR/USD for the immediate future:
Resistance(1): 38% Current Wave Retracement, 1.1017

Support(1): Swing Low, 1.0926
Bottom Line: The downtrend remains valid and a bearish bias toward this market is warranted. In the event that rates test the 38% Fibonacci retracement, a shorting opportunity will come into play.
As long as the Swing Low (1.0926) remains the short-term bottom for this pair, I will have sell orders ready to go from 1.1009. With an initial stop at 1.1034, this trade returns 25 pips on a 1:1 risk vs reward management plan.