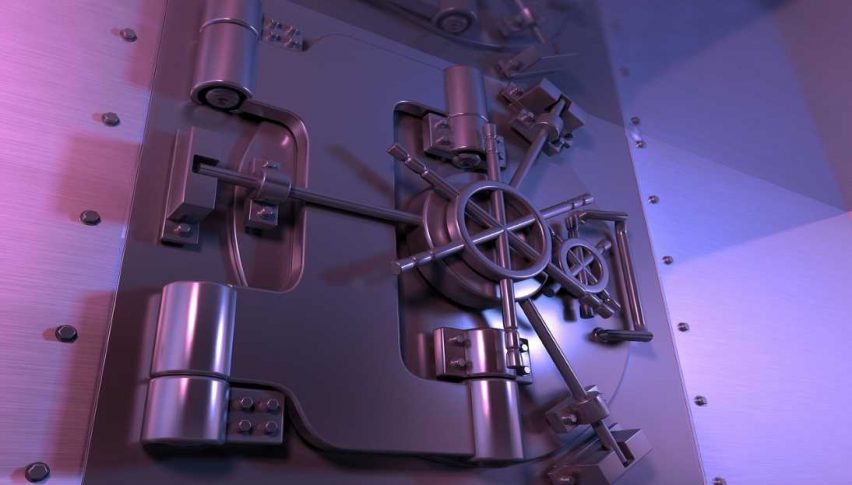 Safe-Havens Rally To Open September
Safe-havens are on the march once again today, amid growing bearish sentiment toward equities. Gold and U.S. Treasuries are in heavy demand, with bullion back in the vicinity of August's highs. At this point, tariffs and fresh FED criticism from Trump is fueling investor angst.
At the midway point of the U.S. session, equities are limping badly. The losses for U.S. indices are deepening, led by a 350 point drop in the DOW. In response, investors have snatched up U.S. Treasuries and gold. Here is a look at today's short-term U.S. government debt auctions:
Event                                               Actual      Previous
3-Month T-Bill Auction                   1.93%          1.95%
6-Month T-Bill Auction                  1.825%        1.840%
Yields for both the 3 and 6-Month T-Bills are off again today, falling modestly since the last auction. This move extends the recent downtrend in bond yields, suggesting high demand for secured debt. All in all, this morning's T-Bill auctions are a key signal that institutional traders are continuing their flight to the safe-havens.
Safe-Havens On The Bull
December gold futures are firmly on the bull, up about $15.00 per ounce on the session. Prices are back in the vicinity of August's high (1565.0) and threatening to drive higher. Given today's risk-off sentiment, be on the lookout for 1565.0 to fall in the near future.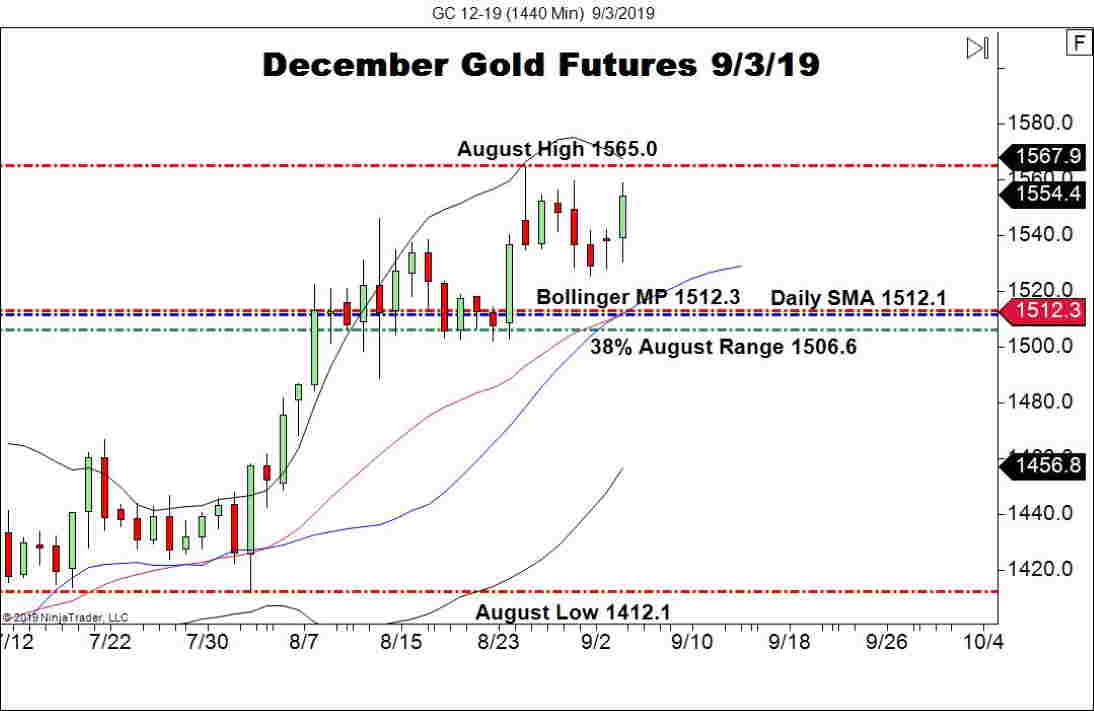 Here is a look at the key levels for December gold:
Support(1): Bollinger MP, 1512.3

Support(2): Daily SMA, 1512.1

Support(3): 38% August Range, 1506.6
Overview: In several Live Market Updates from last week, we outlined the importance of the 1510.0 to 1500.0 zone as downside support. It looks as though the train has already left the station and these levels have been left in the dust. However, if the market does reverse ahead of August's high, this area offers premium trade location to the long side. 
For now, a bullish bias toward bullion is warranted. Until we see a significant retracement in price, as well as in all of the safe-havens, it is long-or-nothing for gold.