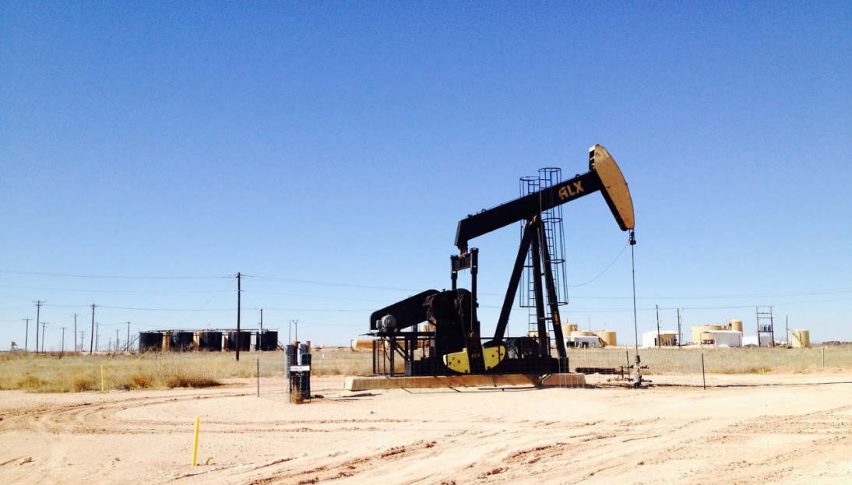 WTI Crude Oil Rebounds, $56.00 On Deck
Posted Wednesday, September 4, 2019 by
Shain Vernier
• 1 min read
The opening trading days of September have been big ones for WTI crude oil. Participation has been heavy, producing two intraday trends in two sessions. Today's action in October WTI futures has been overwhelmingly bullish, with prices rallying more than $2 per barrel at press time (11:30 AM EST). 
If you are trading WTI crude oil, remember that the weekly inventories cycle has been delayed due to Labor Day. This afternoon marks the release of the API figures, with tomorrow at 11:00 AM EST bringing the EIA report.
WTI Crude Oil Rallies Above $56.00
October WTI crude oil futures are in the midst of a massive intraday rally. Early-week losses have been wiped out, with prices pushing toward last Thursday's high ($56.89). Traded volumes are heavy, with over 400,000 contracts having already changed hands in October WTI alone.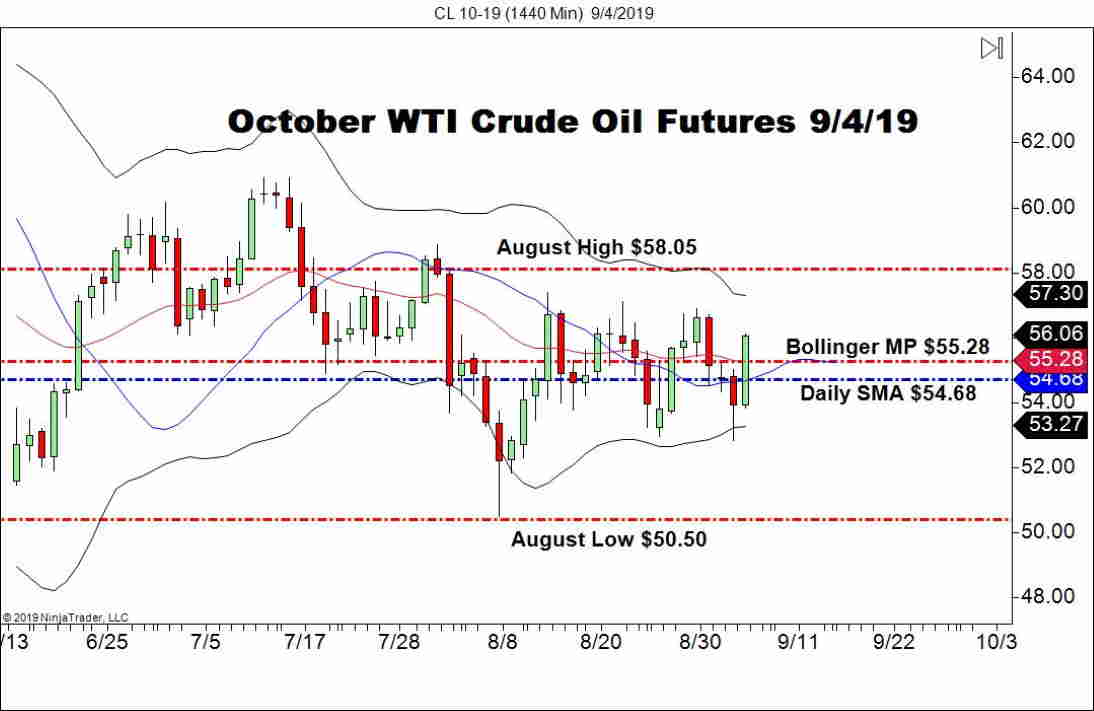 Here are the levels to watch for October WTI:
Resistance(1): August High, $58.05

Support(1): Bollinger MP, $55.28

Support(2): Daily SMA, $54.68
Overview: Today's action in WTI crude oil is a bit surprising. At this point, it appears energy players are going long in anticipation of another group of lagging supply numbers. While the odds of another large weekly drop in oil stocks are good, the impact of fall seasonality may kick in as early as next week.
No doubt, bids are currently hitting WTI in mass. However, it may be fool's gold for energy bulls. In the event we see a hard test of August highs this week, a position short will set up for the near future. Stay tuned for details on how to play the action following the completion of this week's WTI crude oil inventory cycle.