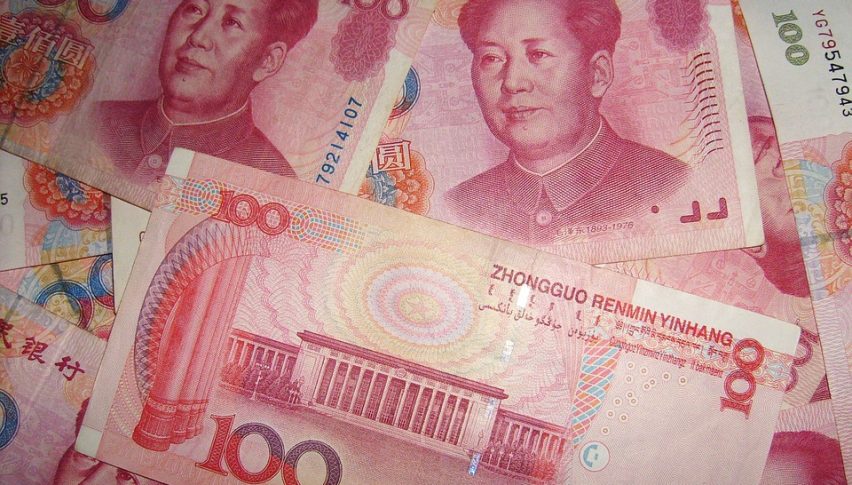 China Expected to Weaken the Yuan Further if Trade War Prolongs: Reuters Poll
Posted Thursday, September 5, 2019 by
Arslan Butt
• 1 min read
According to a Reuters poll, China is expected to intervene and weaken its currency further if the trade war with the US drags on for longer. After the US imposed the latest round of tariffs on Chinese goods, the PBOC had set the official midpoint rate of the Yuan at an 11.5 year low against the dollar.
Last month, China's central bank had allowed the yuan to fall below the key level at 7 against the USD. This move as well as the most recent development caused the US to accuse China of manipulating its currency, with the US raising the issue with the IMF as well.
Nearly 60 economists polled by Reuters anticipate the yuan to slide up to 0.5% lower for the USD/CNH to trade around 7.19 in the next six months. In a year's time, it could adjust and move up to 7.16.
Analysts have lowered their outlook for the yuan's value for the third consecutive month. Weakening the yuan more would be the next move China would resort to in the trade war with the US.