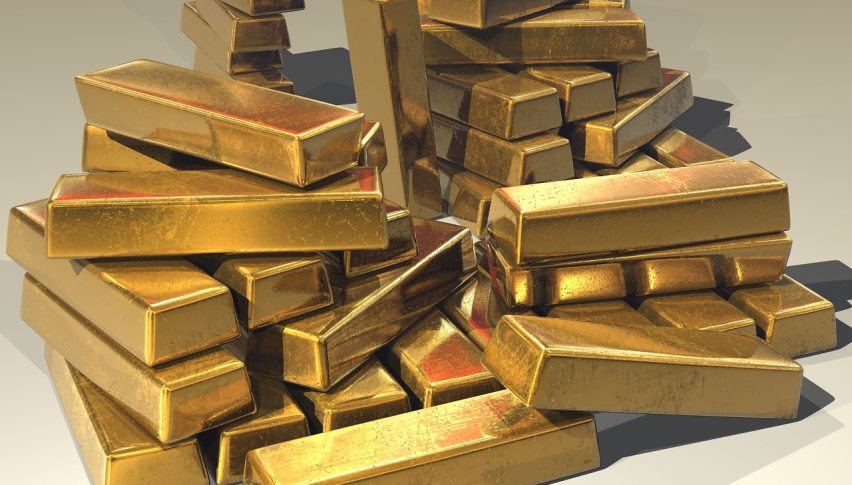 Could Gold Hit $1600?
Posted Thursday, September 5, 2019 by
Rowan Crosby
• 2 min read
Gold has continued to trade at its recent highs, but it might well be on the verge of another leg higher.
So far this year, the bulls have been out in force and the yellow metal keeps on making new highs. At the moment, price sits on the verge of cracking the key $1550 level, but this might just be the beginning.
There are some strong fundamentals behind the moves that we've been seeing this year. GOLD the key safe-haven asset, spiked earlier this year as global uncertainties pushed many investors out of stocks. Then the US-China trade wars helped launch it through $1500 and as every day comes and goes, the bulls only seem to get stronger.
Then of course we have the FOMC, who are on a mission to cut rates. After trying unsuccessfully to ramp up interest rates but to a more 'normal' level, the Fed has been forced to backtrack. And that is providing a bid under Gold.
Yesterday, we also saw the USD fall away sharply. The correlations with the USD have gone out the door to some extent recently. With the Fed so active, that has helped to distort some relationships, but generally you would want to see a weaker dollar if you are a bull.
So that brings us to the key levels. Like I said yesterday, the price action has been one of breakout and then pullback, retest, hold and the follow-through. It looks like we are trying to break out which is really that first stage. The safe trade is to wait for that pullback and retest.
That would then give us a good level and set risk, for a potential move up to $1600. These key round number levels are the obvious targets in Gold and have been pretty good benchmarks to date. So that is likely to let us have $50 of upside for relatively limited risk, if we key off the break of $1550. At worst I would risk $1525 which was prior support and that would give us 2:1, which even then might be too loose.