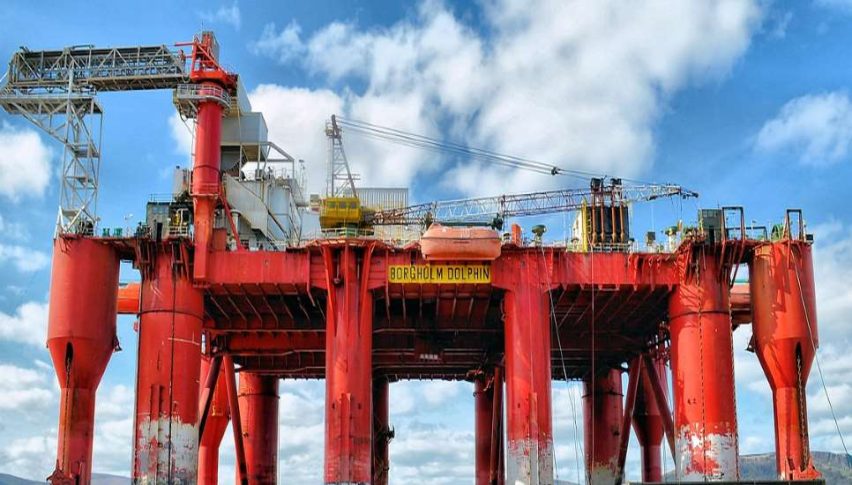 EIA Reports Supply Lag, WTI Tests $58.00
October WTI crude oil futures are in the midst of a furious 24-hour rally. Fueled by another week of dwindling EIA crude oil supply statistics, WTI is on the doorstep of August's highs. Is this 2019's last stand for energy bulls?
EIA Reports Significant Draw On Supply
Earlier today, the Energy Information Administration (EIA) issued its weekly crude oil stocks report. Due to last Monday's observance of Labor Day, this release came one session later than usual. Here is a look at this week's supply figures:
Event                                  Actual    Projected    Previous
API Stocks Report            0.401M          NA           -11.100M
EIA Stocks Report           -4.771M     -2.488M      -10.027M
This collection of figures is conflicting, which isn't all too unusual. The API reported a massive week-over-week build in oil supply, while the EIA still shows a considerably negative figure. At this point, the markets are favoring the EIA's views, bidding October WTI north by more than $1.50 per barrel on the session.
October WTI Crude Tests $58.00
Shortly after this morning's EIA report, October WTI futures put in a proximity test of the $58.00 handle. Price rejected the area, but remains in bullish intraday territory.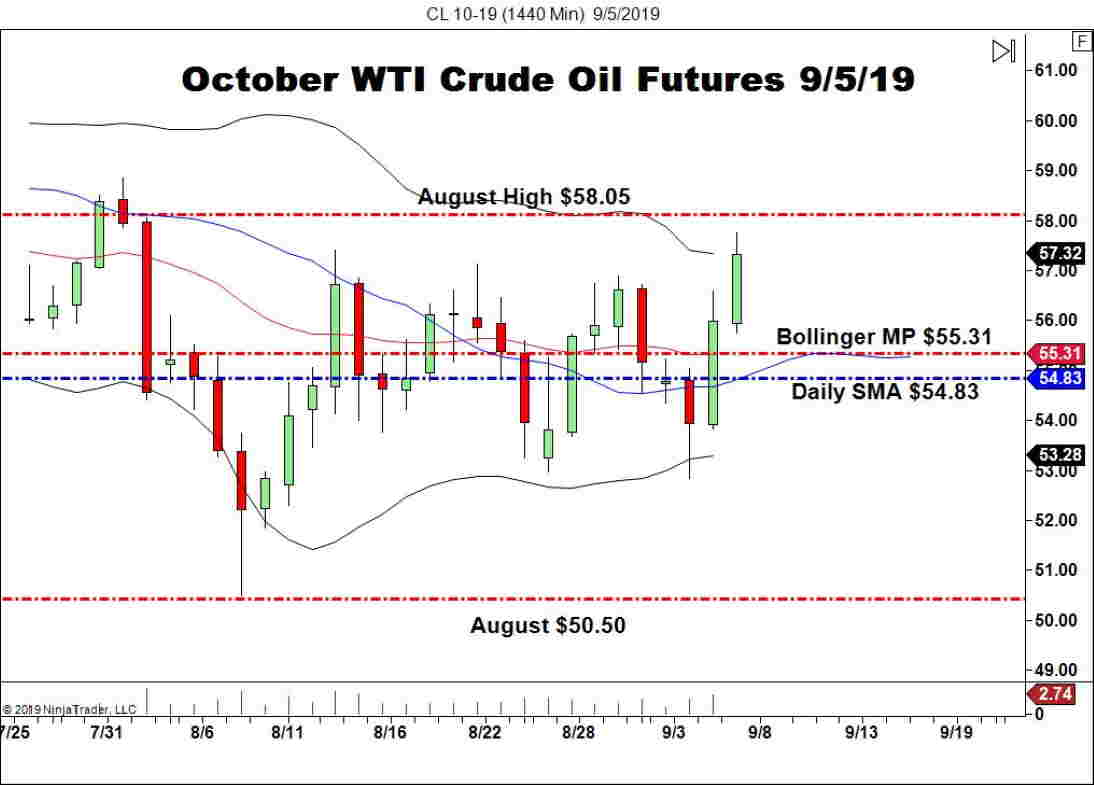 Overview: For the time being, October WTI is trading in a technical void. Aside from scalping intraday time frames, there aren't a whole lot of strategies on the table right now. However, this may be soon to change. If we see a test and failure above August's high by Friday's closing bell, a position short may set up for next week. 
For the intermediate-term, it is now or never for WTI bulls. The bearish influence of fall seasonality and pending trade war concerns are due to begin weighing on the market as early as next week. If today's weak EIA inventory report doesn't drive price to $60.00 in the short-term, the high for September may already be in.