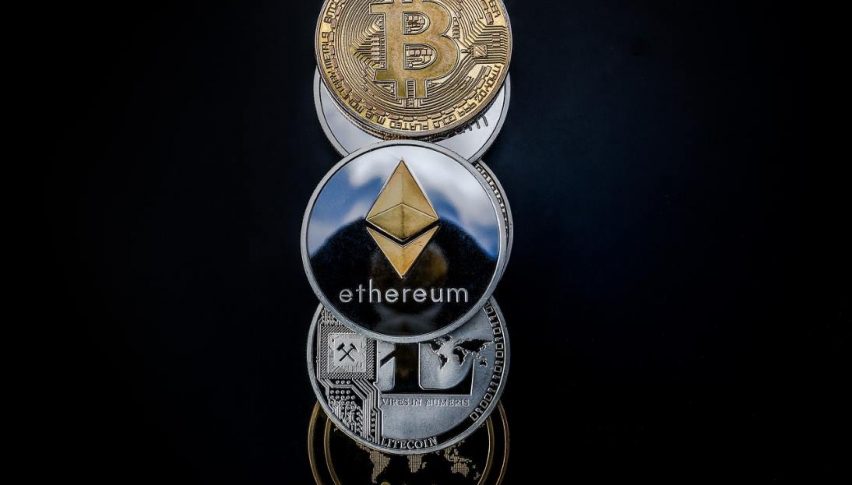 Cryptocurrencies Open September Strong
September has kicked off with a bang for cryptocurrencies, with the major coins posting solid gains. The leader has been Bitcoin (BTC), rallying more than 12% since this time last week. If you bought BTC on August 30, well done! The crypto-giant is on its way to a winning week, the first in three.
On the news front, there really isn't much going on for cryptocurrencies. The Facebook Libra headlines and any BTC ETF buzz are long gone ― both huge crypto market movers. For now, we are seeing talk mainly regarding peripheral blockchain participants and new token launches.
However, the ongoing debate regarding cryptos as safe-havens is heating up. Uncertainty regarding recent Brexit developments and the U.S./China trade war are being partially credited for 2019's run to BTC. For the time being, those that maintain cryptos are a viable port in the financial storm certainly have a case.
Cryptocurrencies Are Off And Running For September
Bullish sentiment is dominating the cryptosphere during September's early going. Values are up across the board and many enthusiasts are predicting a holiday-season run on the market. It is a bit early to bet BTC at $20K for Christmas, but September's opening week wasn't half-bad:
Coin                                                Gain      Key Number
Bitcoin BTC                               +12.8%      $11,000
Bitcoin Cash (BCH)                      +6.8%         $300  
Ethereum ETH                         +4.5%           $175
Litecoin LTC                              +4.5%           $65
Ripple XRP                                  +1%            $0.26
Perhaps the only disappointment of this group has been Ripple (XRP). The past month has been brutal, ushering in a 16% drop and taking price to the key psyche level of $0.25. It is hard to believe that a little over 18 months ago, XRP was trading at $3.10 and drawing bids.
All in all, it is tough to hold anything but a bullish intermediate-term bias toward cryptocurrencies. BTC is above $10,000 and we are likely to get a resolution to the Libra and BTC ETF sagas by 1 January 2020. With bullish sentiment dominating the cryptosphere heading into the fall, there is reason to believe 2019's uptrend in cryptos will continue.