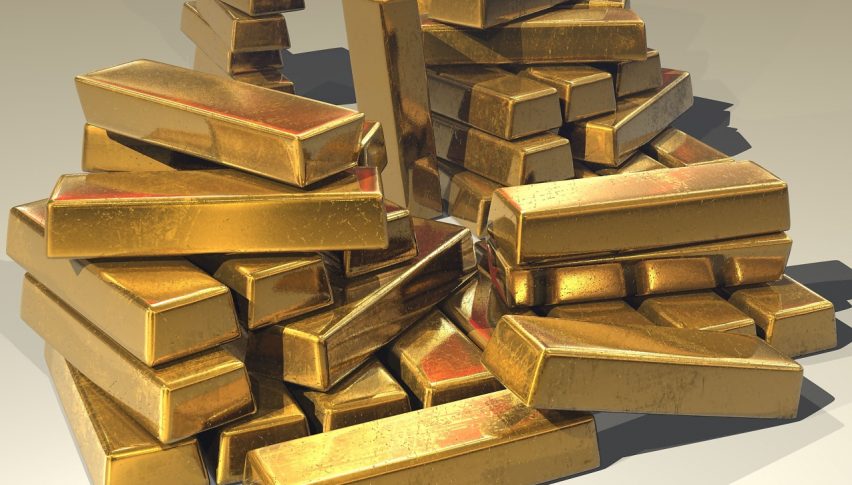 Gold Falls Through Key Support: Levels
Posted Friday, September 6, 2019 by
Rowan Crosby
• 2 min read
Gold was the big loser yesterday, as a de-escalation in the trade wars put risk back in favour. But the question will be, for how long?
GOLD dropped more than 2% yesterday, just as it was on the verge of trying to break out to the upside. This time yesterday, price was sitting at $1550 and things were still looking bullish. But that all changed quickly.
The Chinese released a statement suggesting that they were keen to work on a deal. As a result, China and the United States agreed to hold talks in early October in Washington.
In the short-term there will likely be a fair bit of doubt around whether or not these talks go ahead and certainly if there will be much to come from them. So this might open the door to keep a gold position open.
The thing of interest for me in Gold is really the key levels. We've seen a couple of round number levels really hold up and again we should look for those levels as opportunities.
The main ones of interest to me at the moment are 1500, 1525 and 1550.
Price failed at the 1550 mark and also broke down through 1525. That had been a number that saw plenty of buying. But it is clear there are many that are now hedging their bets.
My plan would be certainly to buy at 1500 if price drops back that far on Friday. There is some chance of that now, given we have the US jobs report and we just saw a strong result from the ADP yesterday.
So if we get a good number and gold weakens further, I would be looking for the contrarian buy the dip play.
If price drops 1500, and looks to be holding below, I would cut it though. But I do like a buy above that level. That opens the door to a fair bit of upside and a move back above 1525 and ideally 1550.