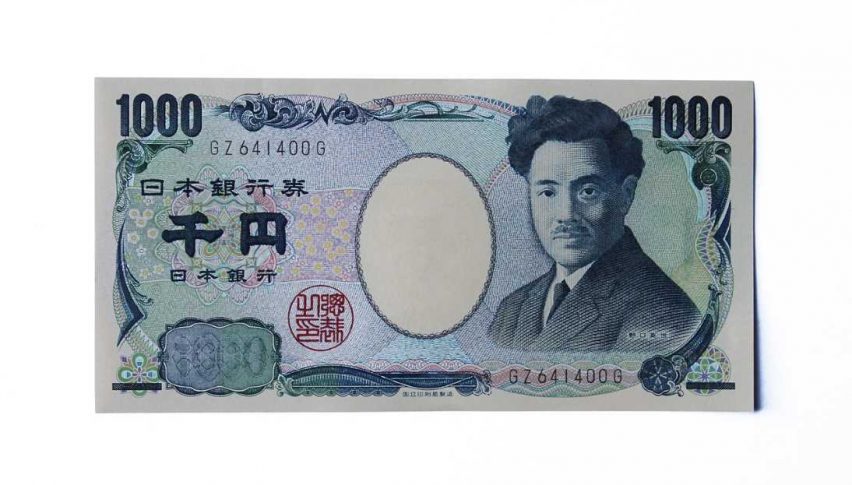 Powell Set To Speak, Safe-Havens Rebound
Momentarily, FED Chairman Jerome Powell will be giving his views on the global economy and monetary policy in Zurich. The speech comes one day ahead of the mandatory "dark period" for FED officials ahead of the mid-September FOMC meeting. At press time (12:10 PM EST), safe-havens are making a comeback as investors ready themselves for Powell.
As far as the September 18 FED Interest Rate announcement goes, the markets are predicting another ¼ point rate cut. According to the CME FEDWatch Index, there is currently a 93.5% chance of a ¼ point reduction in the Federal Funds Rate later this month. With a 0% chance of a ½ point move and a 6.5% chance of no move, traders are betting heavily that the FED will continue its new dovish policy.
Anytime a FED chairman speaks, the markets listen. Today, the markets are snatching up safe-havens and limiting risk ahead of Powell's date in Zurich.
Safe-Havens Show Strength
Today's early forex action featured a strengthening USD and slumping gold. The U.S. session has brought a reversal, mostly due to a sub-par Non-Farm Payrolls report for August.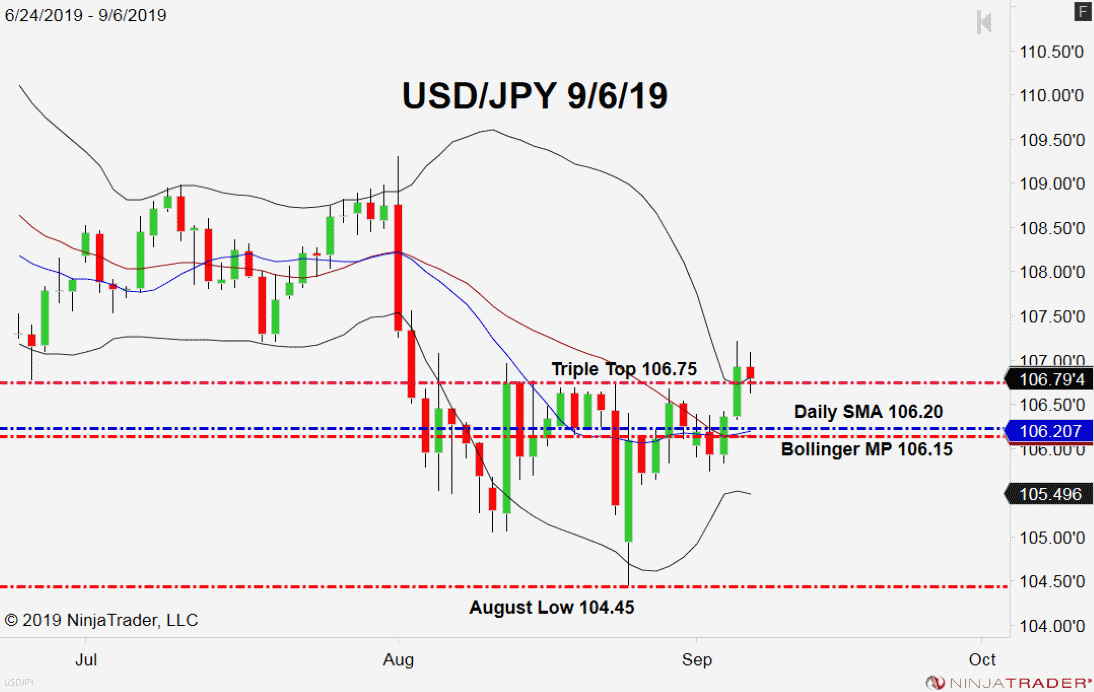 Overview: The USD/JPY is echoing the shifting sentiment toward safe-havens. Thursday brought a rally above the Triple-Top at 106.75. Now, this area of resistance has turned into support. If you are trading the USD/JPY, keep a close eye on 106.75; if rates fall beneath this level on Powell's comments, we may see a rapid challenge of the 106.25 quarter-handle. 
Jerome Powell is scheduled to take the stage in Zurich at 12:30 PM EST. Be sure to stay tuned for a recap of his comments and insights into the market's reaction.