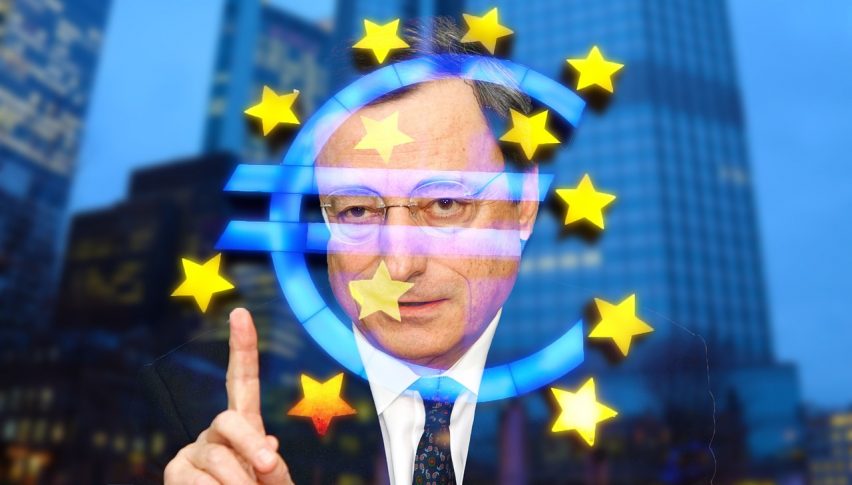 Will the ECB Cut Rates This Week?
Posted Sunday, September 8, 2019 by
Rowan Crosby
• 2 min read
It could well be a make or break week for the Euro as the ECB is looking more and more likely to slash interest rates.
Try as they will, the ECB has thrown everything they can at the Eurozone economy but whatever they have done to date really hasn't worked as hoped. From record low interest rates to QE, the ever-dovish Mario Draghi just hasn't been able to pull the right levers.
So that leaves the ECB in an awkward spot, with Draghi getting set to hand over the reigns, little has changed in the past few years. This week, the expectation is that the ECB will reduce the deposit facility rate to -0.50% from -0.40%, while there could be more in store as well.
In July, the ECB left rates unchanged, but president Mario Draghi hinted officials could bring back quantitative easing to boost a soft economy. So if that does eventuate, their could well be some more details of what this plan will look like.
Interestingly, the decision comes a week ahead of the FOMC in the US, looking at a possible cut of their own. So the currency wars are clearly heating up at the moment.
The EUR/USD could very well be the big mover in the event the ECB turns back to some form of QE. While the market is widely expecting a response from Draghi, just what that could be is where the questions lie.
In reality, a 0.1% cut to rates might be high in percentage terms, but it won't likely be the difference in changing the shape of the economy in any meaningful way. But it does suggest the ECB is still prepared to push harder.
The EUR/USD has traded as low as the 1.0930 mark in the past week and that level could very well be in line to be tested on the back of any significant QE program. So with that in mind, the ECB press conference could be a game changer for the EUR this week.
For trading purposes, this looks to be the big opportunity. As if there are significant changes, that can mean significant downside moves for the EUR/USD.
Bottom Line: I would be looking to short a break of the recent lows on any big announcement looking for some decent follow through.
The US banking sector is having more troubles than European banks, which should keep the FED dovish, and risk assets bullish
10 hours ago