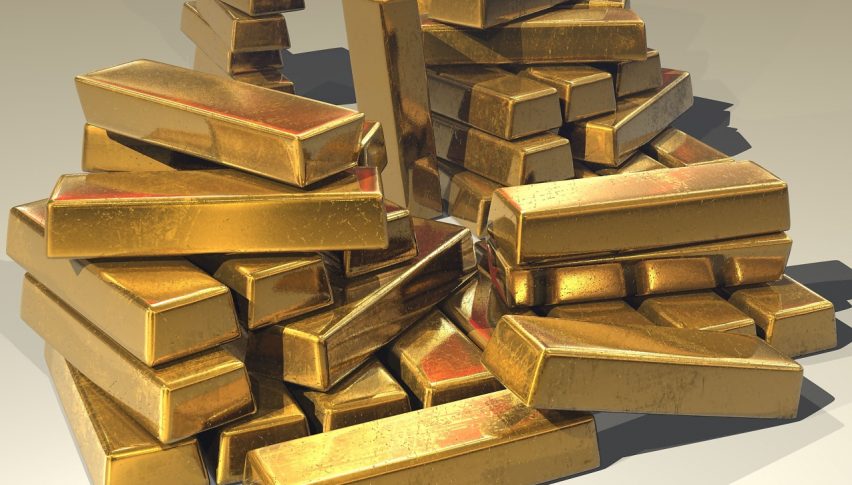 China Keeps on Buying Gold: $1500 to Hold?
Posted Monday, September 9, 2019 by
Rowan Crosby
• 1 min read
Despite everything that is going on between the US and China and the devaluation of the Yuan, the Chinese continue to buy gold.
China held 62.45 million troy ounces of gold at the end of August, up 4.85% from 59.560 million ounces at the end of 2018.
The value of its gold reserves rose to $95.45 billion  from $87.876 billion at the end of July.
This increase in gold buying is clearly helping prop up demand for the yellow metal. Despite GOLD falling away last week, the price is still trading above the $1500 level and for that reason we must remain bullish.
Last week a few headlines hurt the risk-off trade. We saw the US and China make small progress on trade talks, but at the same time it does appear to me that China are simply looking to wait out Trump's first term. Nevertheless, the market took this as a positive.
This caused Gold to fall back to just under the $1510 level, all the way down from highs above $1550.
These round number levels have really been holding up the price of gold, both as support and resistance.
This week we really don't have many big news items that will likely shift the price too far. We are all waiting on the FOMC next week, but there are no speakers scheduled in the next five days.
So with that in mind, I suspect we aren't going to see many big moves. I would think also that that should suggest, $1500 will hold up.
So we can use that as a bit of a trade idea, to buy Gold at or slightly above $1500 and have upside back to the $1550 level.
There is some downside risk here, if price drops that key level, so we would want to keep our stops tight.