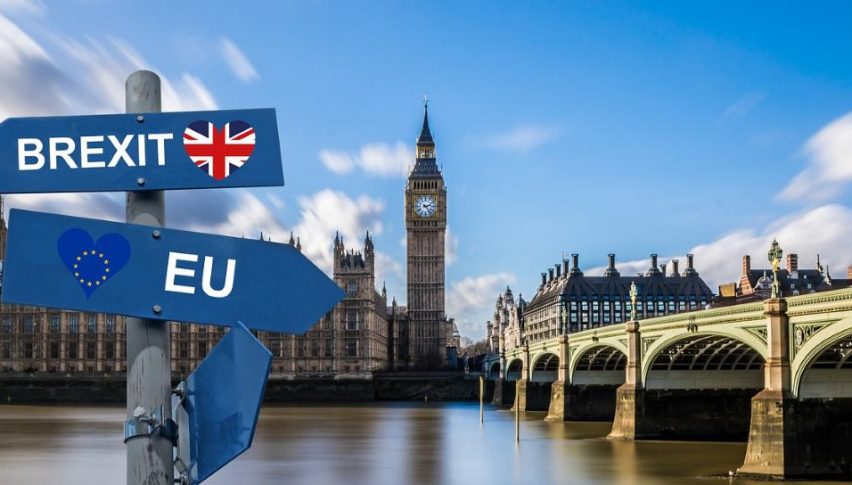 GBP/USD Active As Brexit Vote Approaches
On the doorstep of another historic Brexit vote, the GBP/USD is showing signs of strength. For the session, rates have gained more than 80 pips in a particularly active news-driven day. About an hour ago, Speaker John Bercow announced his intention to step down by the 31 October Brexit Day. As of this writing, U.K. MPs are paying tribute to Bercow ahead of a second vote on an early election.
With the Brexit deadline rapidly approaching, political uncertainty is very near unprecedented levels. New P.M. Boris Johnson is preparing to suspend Parliament following today's snap election vote, which most pundits believe will be unsuccessful. No matter how the vote turns out, it is very likely that the GBP/USD will react to the stimulus.
Brexit Continues To Drive Action In The GBP/USD
When it comes to finding volatility on the forex, you don't need to look further than the GBP/USD. The past five sessions have been especially active amid the series of Brexit votes and pending suspension of Parliament.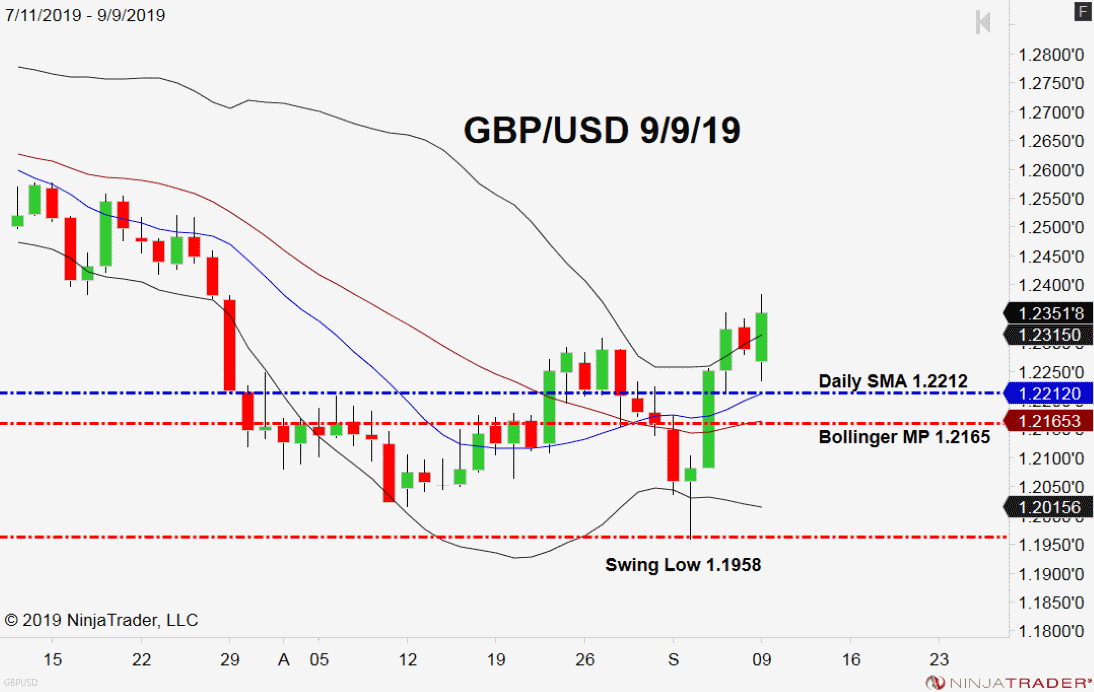 Here are a few levels to watch going into this afternoon's pivotal vote:
Support(1): Daily SMA, 1.2212

Support(2): Bollinger MP, 1.2165
Bottom Line: For the GBP/USD, the current daily uptrend is intact and a short-term bullish bias is warranted. Barring any real surprise out of today's parliamentary procedures, the long-side of this market is likely to be favored as the week progresses.
In the event we see a massive reversal following the Brexit vote, a buying opportunity may set up ahead of the forex close. For the rest of the session, I will have buy orders in queue from 1.2224. With an initial stop at 1.2189, this trade produces 35 pips on a standard 1:1 risk vs reward ratio.