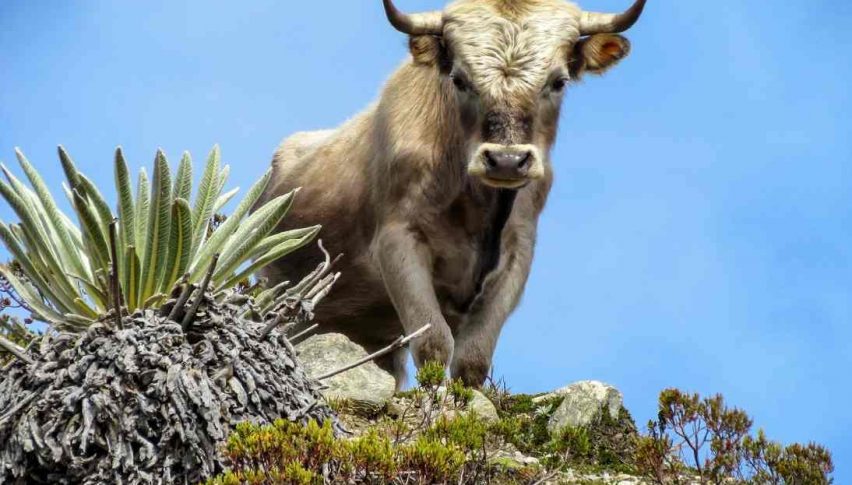 DOW Closes In On 27,000
Posted Wednesday, September 11, 2019 by
Shain Vernier
• 2 min read
Midweek trade is underway on Wall Street and the DOW is within striking distance of 27,000. Conditions have been muted during the first half-hour of action, with the DJIA DOW (+44), S&P 500 SPX (+4), and NASDAQ (+25) slightly in the green. If we see a positive close for the DJIA, it will be the sixth straight.
During the U.S. pre-market hours, there were a few events worthy of note. Here is a quick look at the highlights:
Event                                                                  Actual     Projected     Previous
MBA Mortgage Applications (Sept. 6)             2.0%            NA                 -3.1%
PPI(MoM, August)                                               0.1%           0.0%               0.2%
PPI(YoY, August)                                                  1.8%           1.7%               1.7%
PPI except Food & Energy (YoY, August)         2.3%          2.2%               2.1%
All in all, this is a fairly strong set of numbers for the U.S. economy. MBA Mortgage Applications are well up from the previous release, some rare good news from the real estate sector. In addition, PPI and core PPI have shown an uptick year-over-year. Rising PPI is a big positive for the FED, whom have repeatedly voiced their concerns about lagging inflation.
Thus far, the DOW is taking the news in stride, having posted modest opening gains.
DOW Attempts To Stretch Winning Streak To Six
September has been a good month for the DJIA, with values climbing in five of seven sessions. During this bull run, the September E-mini DOW has gained more than 800 points and is now on the doorstep of 27000.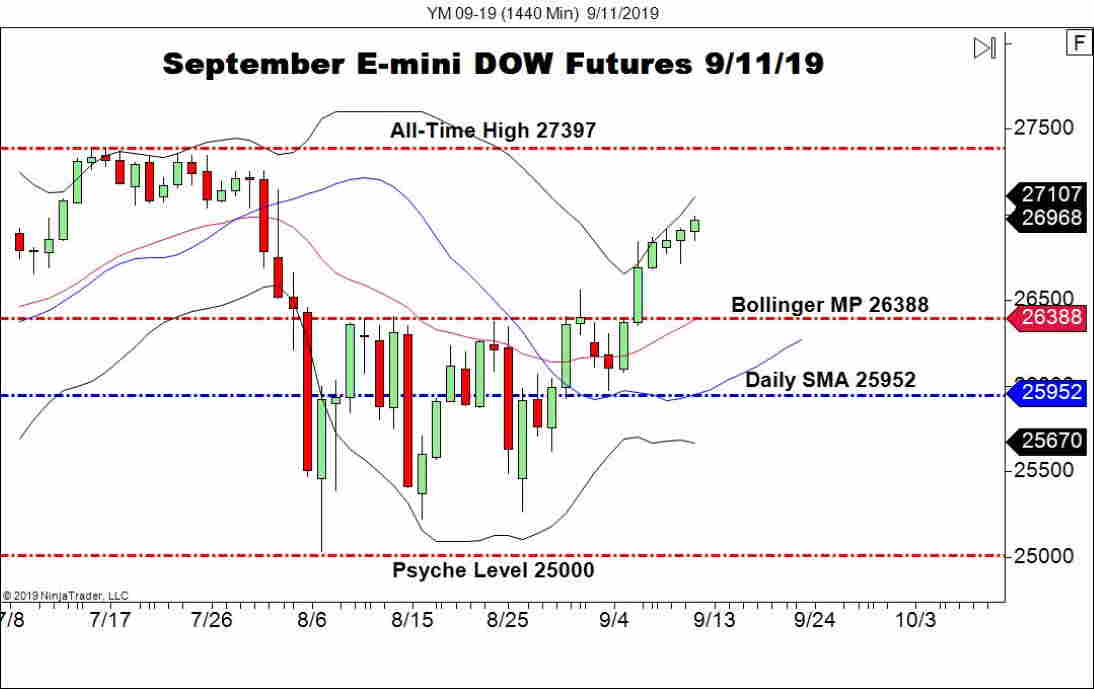 Overview: The financial media is attributing the recent strength in U.S. stocks to fresh optimism over a pending U.S./China trade war resolution. In my opinion, the gains are more than likely a result of a pause in further escalations. When it comes to the trade war and the DOW, no news is good news.
From a technical standpoint, the level to watch in the September E-mini DOW is the All-Time High at 27397. Barring a major shift in fundamentals, it appears this area may be in for a test by Friday's closing bell.