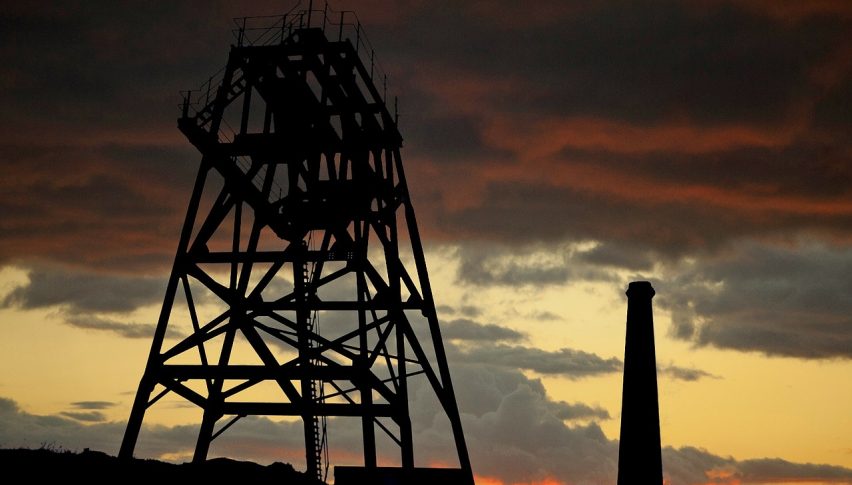 EIA Reports Major Draw In Oil Inventories
Posted Wednesday, September 11, 2019 by
Shain Vernier
• 2 min read
Earlier today, the weekly EIA Crude Oil Stocks report came in extremely negative at -6.912 million barrels. This figure shattered downside projections, yet October WTI crude futures are off more than $2 on the session. At this point, all signs point south and WTI is in an early-September correction.
EIA Reports Massive Draw On Supply
With Labor Day weekend firmly in the rearview mirror, oil supplies are dwindling and ignoring fall seasonality. Considerable decreases in stocks-on-hand were observed from both the API and EIA figures:
Event                                      Actual      Projected      Previous
API Crude Oil Stocks             -7.2M              NA             0.401M
EIA Crude Oil Stocks             -6.912M     -2.600M       -4.771M
This week's inventory numbers are down dramatically, especially in the case of the API. However, energy players are ignoring the figures and choosing to short WTI in mass. For the time being, it appears as though OPEC's downward revisions to its global oil demand growth forecast is playing huge in the market. 
Earlier, OPEC cut its demand estimates by 80,000 barrels per day (BPD) to 1.02 million BPD. The primary reason for OPEC's reduction was stated as being "expectations of slower economic growth throughout the rest of the year."
Ultimately, WTI prices are lagging due to concerns over global demand, with traders largely ignoring the weekly downturn in EIA and API stocks.
October WTI Crude Oil Futures Plunge, $55.00 Back In View
The damage has been stiff for WTI bulls, with the October futures contract back beneath $56.00. At press time (1:15 PM EST), it looks like a test of $55.50-$55.00 may be in store by the closing bell.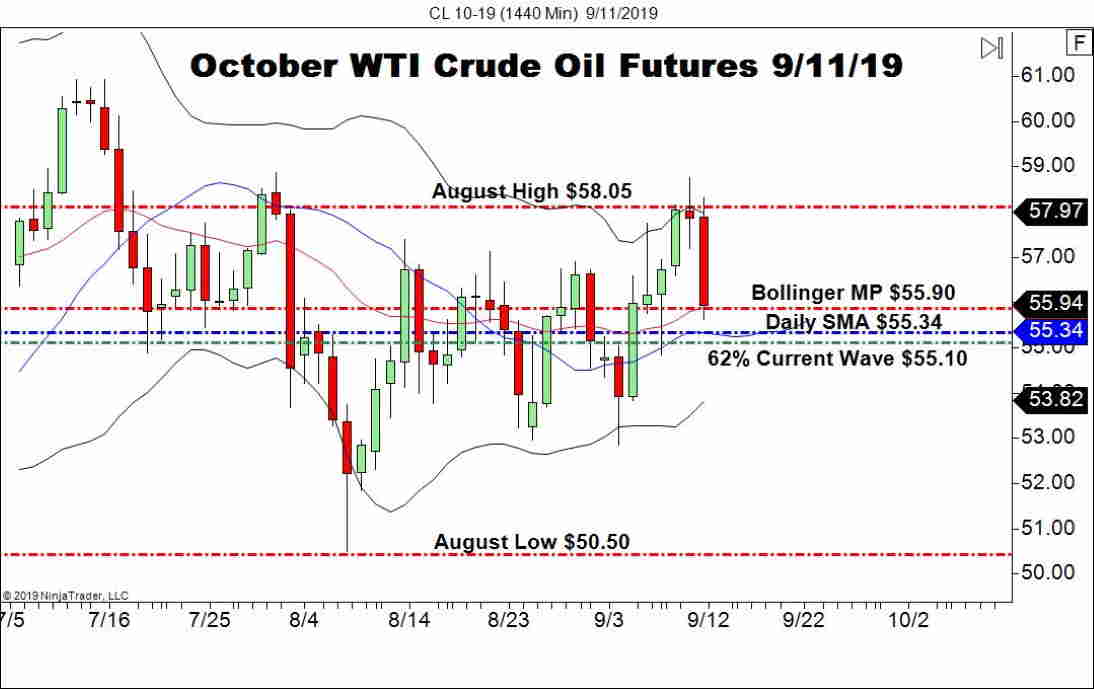 Here are the support levels to watch for the late session:
Support(1): Daily SMA, $55.34

Support(2): 62% Current Wave, $55.10
Bottom Line: The news cycle for WTI has been extreme with the EIA stocks report and OPEC's demand forecast. In the event losses steepen, I will be looking to go long from just above the Daily SMA at $55.41. With an initial stop at $54.94, this trade produces 50 ticks on an overnight buyback of today's sell-off.