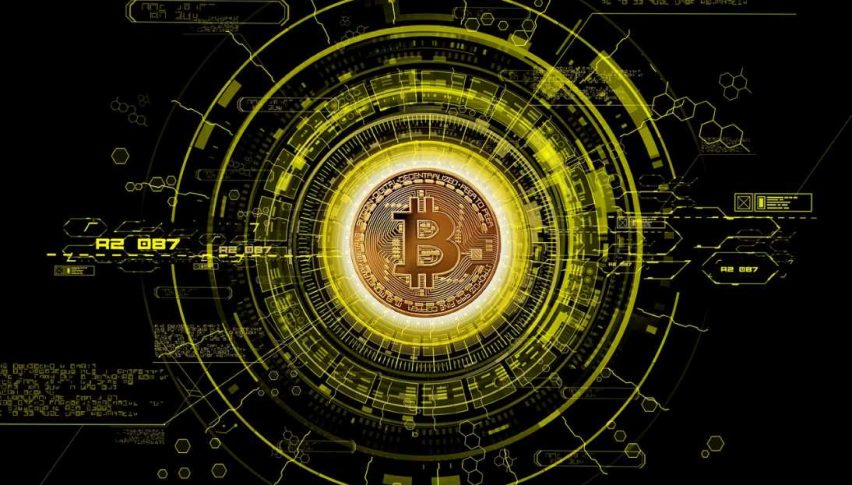 Bitcoin Holding Firm Above $10,000
Posted Thursday, September 12, 2019 by
Shain Vernier
• 1 min read
The past seven days on the cryptocurrency markets have brought mixed price action. However, values are hanging tough in long-term bullish territory. Bitcoin (BTC) is once again trading above $10,000, which is a major reassurance for the entire asset class. Late August's test beneath this key level prompted many to think that a broad-based correction was developing. Now, it appears that cryptos, led by Bitcoin, may be ready to take a significant bullish step forward.
Seven Day Cryptocurrency Performance Metrics
In total, it has been a mixed week in the cryptosphere. Here is a quick look at how the leading coins have fared:
Coin                                    %Gain/Loss     Key Number
Bitcoin BTC                          -3.75%              $10250
Bitcoin Cash (BCH)                +1.60%                $300
Ethereum ETH                       +2.3%                $175
Litecoin LTC                            +4%                   $70
Ripple XRP                            -1.72%                 $0.25
Aside from Bitcoin and Ripple, the leading coins posted moderate gains over the past week. While this really doesn't mean a whole lot, it does show that as long as BTC is above $10,000, optimism is prevalent throughout the asset class.
Bitcoin Futures In Noncommittal Technical Area
When looking at the daily chart for September Bitcoin futures, the term "noncommittal" comes to mind. Prices are trading between technical levels and within the September 2-3 opening GAP. It really doesn't get much more compressed than this.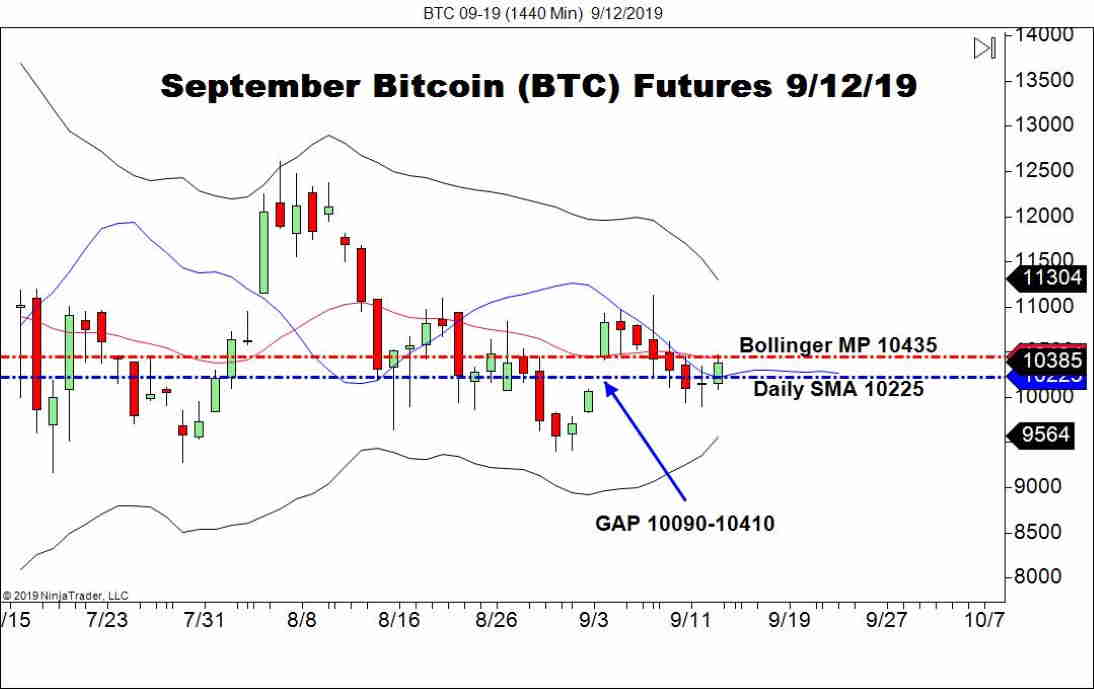 Overview: For the time being, it appears that BTC is preparing to make a directional move. Due to the fact that prices are above $10,000, holding longs isn't a bad idea. If we see a rally above $10,500, then a bullish breakout is very possible.
On the news front, not much is going on. Aside from regulatory buzz out of Europe regarding Facebook's Libra, there aren't any market movers to drive participation. At this point, if Bitcoin is going to move, it will be a result of organic price action.