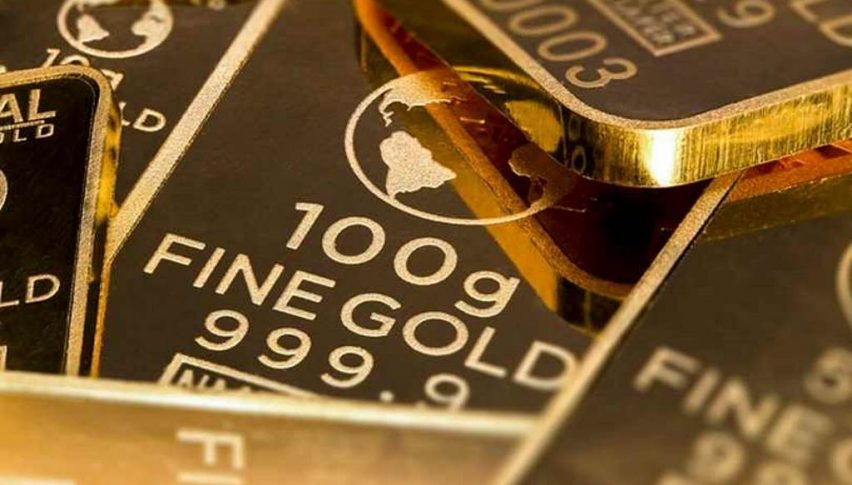 Gold Reverses Course Under 1500.0
It has been a whipsaw session for December gold futures. Once again, the 1500.0 level has been a driver of two-way participation. Neither bulls nor bears have been able to gain an upper hand, with prices consolidating in the immediate vicinity of this key psyche level.
Since this morning's Retail Sales Report and UM Sentiment Index, it has been a relatively quiet news day. No blockbuster Tweets from the Trump Whitehouse and little action in the U.S. indices. The only mid-session item worthy of note was the release of the Baker-Hughes U.S. Oil Rig Count. The figure came in at 733, down five from last week. So, the year-long trend of U.S. rig reductions continues amid depressed crude oil pricing.
In a side-by-side comparison, today's GOLD and WTI markets are similar. WTI is in rotation near the big-round-number of $55.00 and bullion is behaving the same way at 1500.0. It will be interesting to see how WTI and gold close the week with respect to these numbers.
December Gold Futures Retrace Beneath 1500.0
For a majority of the past five days, we have seen the gold market consolidate near the 1500.0 level. Going into FED week, it will be interesting to see if this area holds on as support or becomes topside resistance.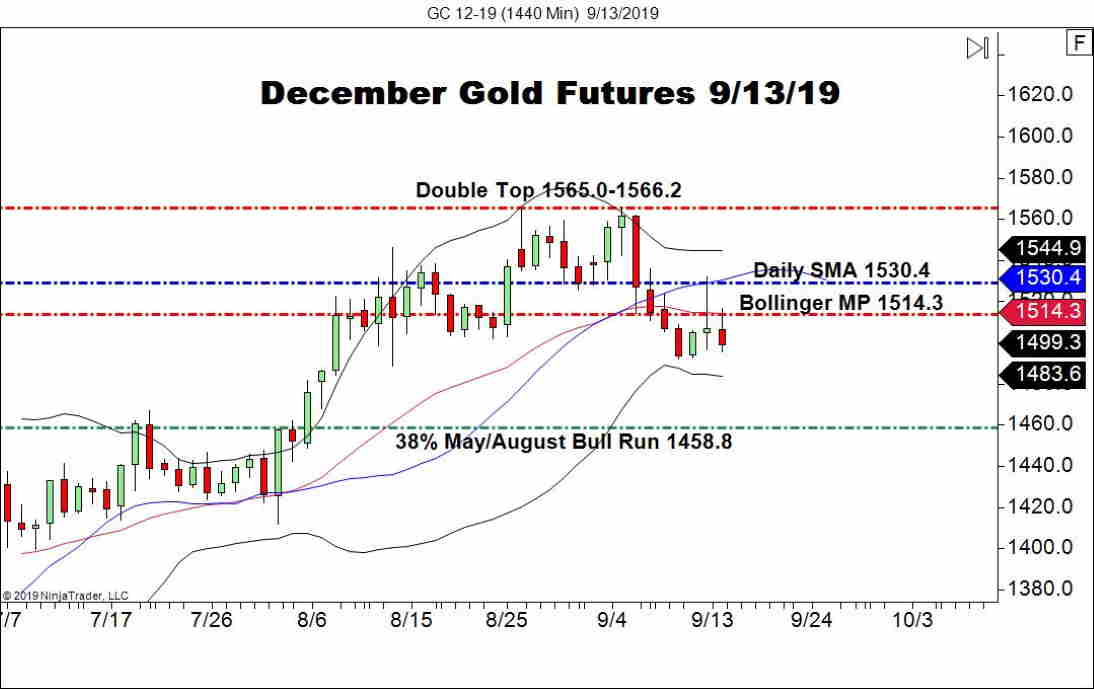 Until next Friday, there will be three key levels on my radar:
Macro Resistance(1): Double Top, 1565.0-1566.2

Two-Way Catalyst: Psyche Level, 1500.0

Macro Support(1): 38% May/August Bull Run, 1458.8
Overview: In a Weekend Update from last Saturday, I broke down the long-term prognosis for December gold. The analysis is still relevant, and if you missed it, feel free to check it out here.
For now, all eyes are on 1500.0 and it appears that gold is gearing up for a directional move. Hopefully, the two-week retracement will continue and set up a position long trade from the neighborhood of 1458.8 in the near future.
Gold broke below the support zone of $1.950 yesterday and now it is headed for the 100 SMA on the daily chart
2 days ago