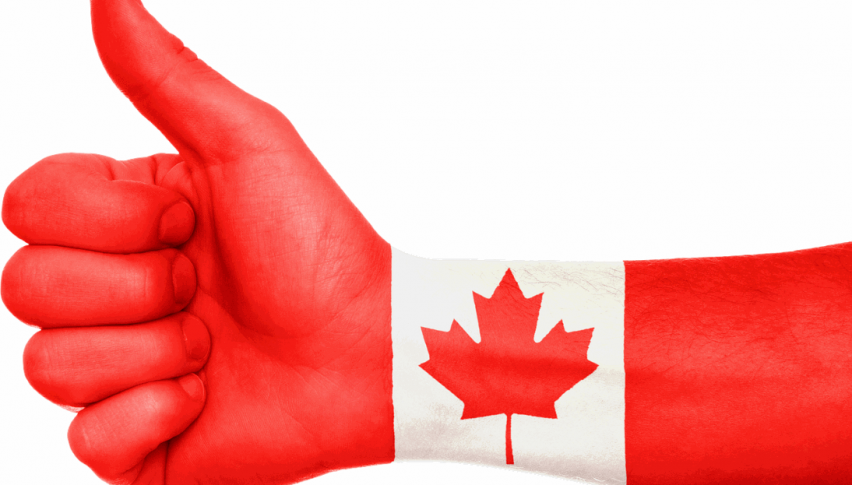 USD/CAD Challenges Daily Resistance
The intermediate-term uptrend in the USD/CAD is alive and well. Rates have rejected a key 62% Fibonacci support level and are headed for the 1.3300 handle. At least for the moment, the Loonie has made a 180° turn from this time last week.
Sub-$55.00 WTI crude oil and positive U.S. economic data are the primary drivers of today's action in the Loonie. As we talked about earlier, sentiments toward Wednesday's FED rate cuts are shifting from "certain" to "almost certain." The USD/CAD has been a beneficiary, posting a strong intraday rally and challenging several key resistance levels.
USD/CAD Challenges Resistance
At press time (12:00 PM EST), the USD/CAD is putting in a formidable test of the Daily SMA (1.3246) and Bollinger MP (1.3265). If these levels do not hold, I anticipate a fill-in of September 4th's plunge. Subsequently, a return to the 1.3300 value area will become extremely probable.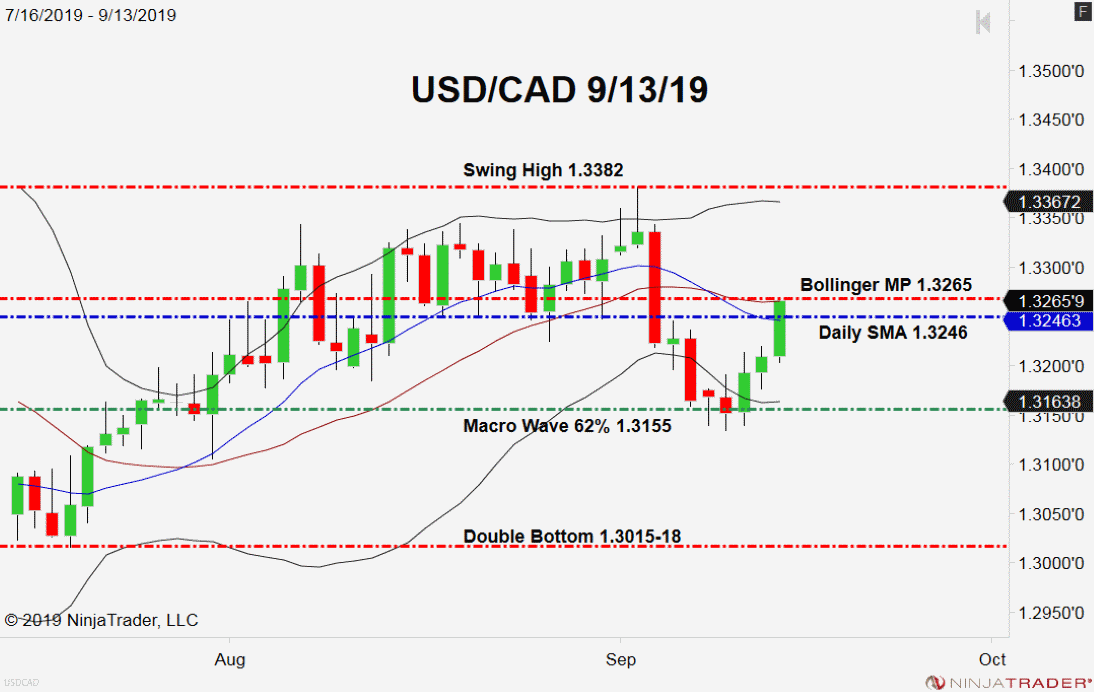 Overview: As stated, the 1.3240 to 1.3265 area is an important zone on the daily chart. If we see today's settlement between these two levels, a breakout may be setting up for early next week. 
For now, trade of the USD/CAD hinges on WTI crude pricing and the forthcoming tone of the FED. Ultimately, I maintain a bullish bias toward this market. Rates have rejected the Macro Wave 62% Retracement at 1.3155, indicating the intermediate-term uptrend is valid. In addition, price is challenging the topside of the 1.3240-1.3265 zone. If rates stall and close near 1.3260, a Monday bull-run to 1.3300 will become probable.