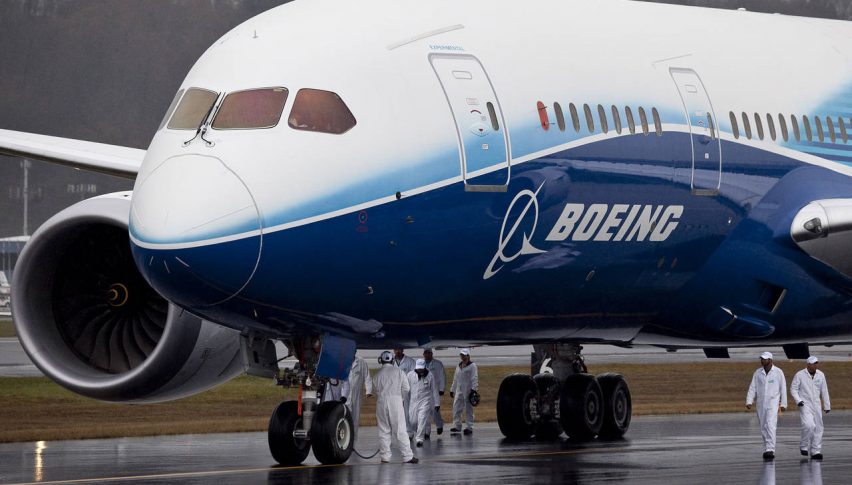 Boeing Stock (BA) Back Above $375
Posted Saturday, September 14, 2019 by
Shain Vernier
• 2 min read
Last March was a brutal time to own Boeing stock. Two separate crashes of the 737 MAX aircraft prompted groundings of over 500 planes worldwide. Further, the cancellation of a multitude of contracts cost Boeing an estimated $8 billion in revenue. Now, following a 6-month safety ban, the 737 MAX is preparing to return to the skies.
Recently, Boeing stock (BA) has entered a recovery phase. Following a massive early-August selloff, bidders have stepped in and driven prices north by more than $65 per share. Going into the fall season, one has to wonder if BA is poised to make a legitimate push at yearly highs.
The Past 6 Months Have Been Rough On Boeing
The timeline for returning the grounded 737 MAX airliners to the skies is vague. Regional authorities must first sign off on the aircraft before stored planes can be serviced and returned to operations. In total, the process is estimated to take in the neighborhood of 3-4 months. For Boeing, the stakes are high ― any unfortunate mishaps will be put under the microscope and likely force another grounding.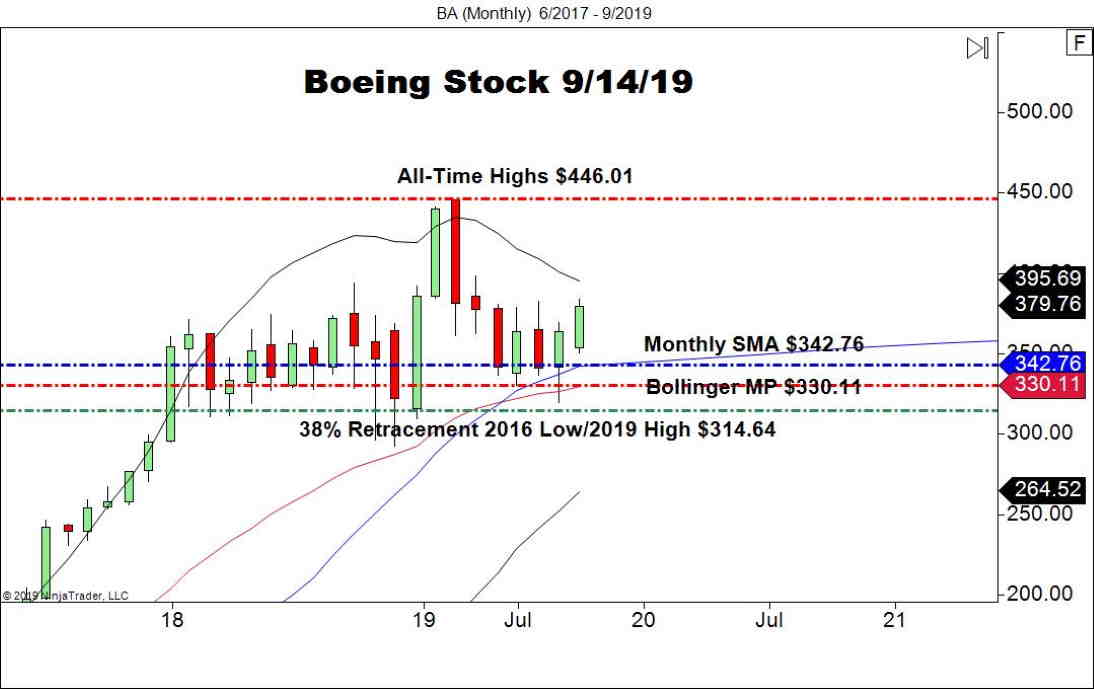 From a technical standpoint, the 2016-19 bullish trend in BA stock is still very much alive. Prices are back above $375 and well above the 38% Fibonacci retracement of 2016's Low ($102.10) to 2019's High ($446.01). On a side note, BA is in the process of posting a two-month winning streak, the longest since March's crashes. 
Perhaps the most striking observation from the monthly chart is the pronounced value area near $350.00. The past four months have traded in a consolidation phase, straddling this level. September has yet to do so, posting a monthly low at $350.60. At least on the surface, we may be looking at the beginning of a bullish breakout from $350.00 to the $425.00 range.
Overview
Given the challenges facing the 737 MAX, it is a miracle that Boeing stock hasn't crashed. BA's resilience is a testament to just how strong the company's hold on the aeronautical industry really is. If the 737 MAX relaunch is a success, BA may be looking at fresh all-time highs by March 2020.
On the trading front, it is difficult to buy in at current prices. However, the value area of $350.00 has been a huge level since May. If we see a probe beneath this area, then buying in from the Monthly SMA at $342.75 is a solid entry to the bull.
All in all, U.S. equities are showing some unexpected strength going into the fall and winter months. If this trend continues, and the 737 MAX is vindicated, BA stock may be in for an extended rally well into 2020.